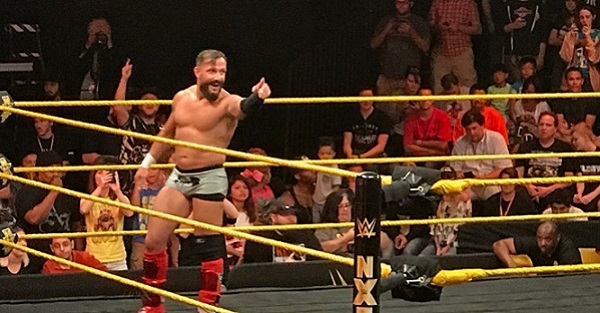 Courtesy of Chris Kitner
It took 15 years, but one of pro wresting's top names has finally made his way to WWE.
On Friday night, former ROH Tag Team and Television Champion Bobby Fish debuted with WWE, as he appeared at the tapings for the NXT show in Orlando.
Fish debuted in a match against popular NXT star Aleister Black. Black won the match.
Fish's full-time deal with Ring of Honor ended in March, and the speculation since has been that Fish would be heading to WWE whenever the two sides were able to reach an agreement. After three months, it looks like that agreement has finally happened.
Fish, a 15-year pro wrestling veteran, is a two-time IWGP (Japan) Jr. Tag Team Champion, three-time ROH Tag Team Champion, and a one-time ROH Television Champion.
*photos courtesy of Chris Kitner*