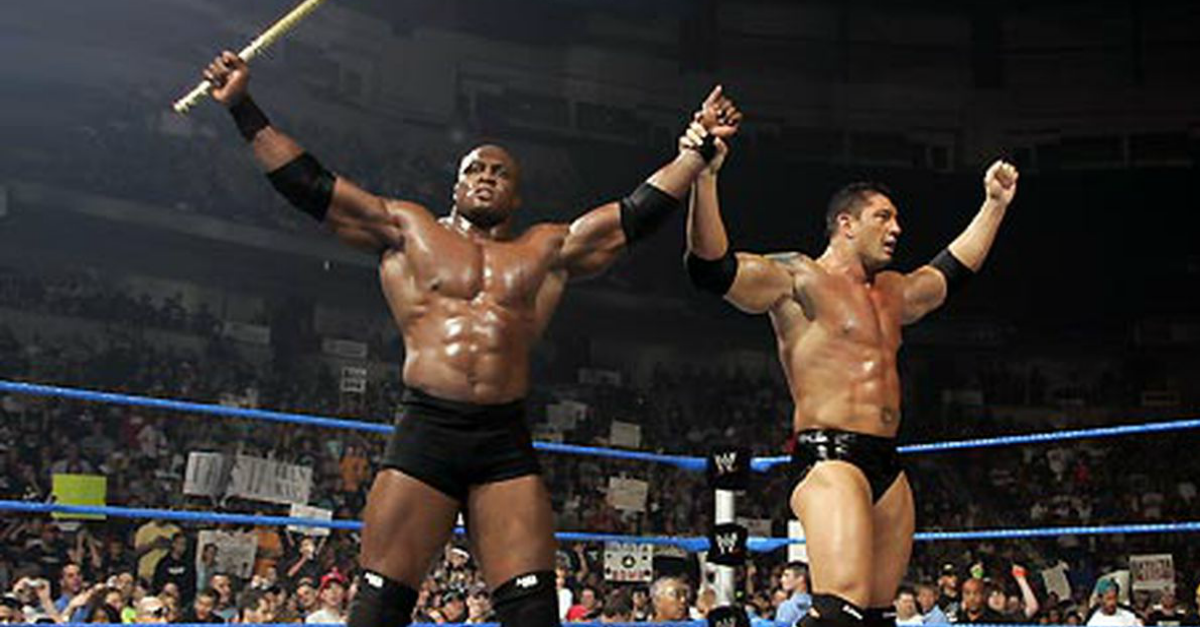 WWE Network/Screenshot
WWE Network/Screenshot
Bobby Lashley, a former world champion for several promotions including the WWE, is expected to sign with Vince McMahon's promotion imminently.
This report comes via famed pro wrestling journalist Dave Meltzer, who said as much on the latest Wrestling Observer Radio episode.
There is even more to the report than just Lashley returning to his old stomping grounds. Meltzer also claims that a potential angle with Brock Lesnar awaits the former ECW Champion. The idea being, with Lesnar possibly out of the company after his latest contract expires, The Beast Incarnate can put over another giant humanoid on his way out.
For what it is worth, Lesnar's contract expires shortly after Wrestlemania. Furthermore, he's supposedly not aware of any such potential angle, even though he's meant to be told of future story-arcs ahead of schedule. Basically, this part of the report appears to be a little closer to conjecture than for-sure reporting.
Lashley knows all about success in WWE, starting his career there in 2005. Lashley was released in 2007, following a litany of alleged issues. He had been with Impact since 2014.
Lashley was a two-time WWE ECW champion and United States champion during his short run. He?s reached the top of the mountain with Impact, taking the Impact Global championship four times, the X-Division title and the King of the Mountain championship.