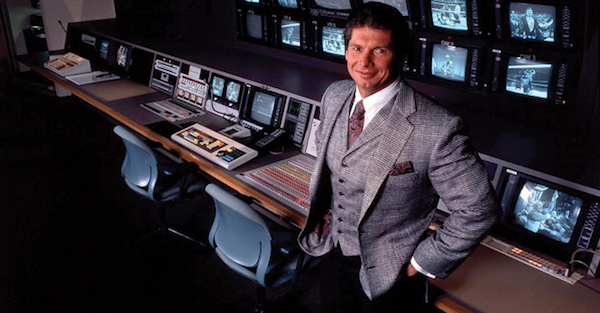 WWEMrMcMahon/Facebook
WWEMrMcMahon/Facebook
Bradley Cooper is reportedly still being considered as a favorite to play Vince McMahon in the upcoming biopic Pandemonium, according to PWinsider.
The website reports that Cooper is awaiting an updated version of the film's screenplay before deciding on whether to accept the role of McMahon.
Cooper is one of Hollywood's top leading men having starred in several major films over the last decade including The Hangover (2009), Silver Linings Playbook (2012), American Hustle (2013), Guardians of the Galaxy (2014) and American Sniper (2014). He is one of 10 actors to have received an Academy Award nomination in three consecutive years, which included nominations for Best Actor (Silver Linings Playbook and American Sniper), Best Supporting Actor (American Hustle) and Best Picture (American Sniper).
The McMahon biopic is currently scheduled to begin filming in the spring of 2018, but factors such as casting and a final approved shooting script could change those plans. WWE Studios is expected to be involved, which means the McMahon family could alter the original script written by Craig A. Williams (Underdog) in 2015, which has since undergone several rewrites.
An extensive report in April noted that there have been various script changes, which excluded several risque elements that weren't factually accurate from the original piece.