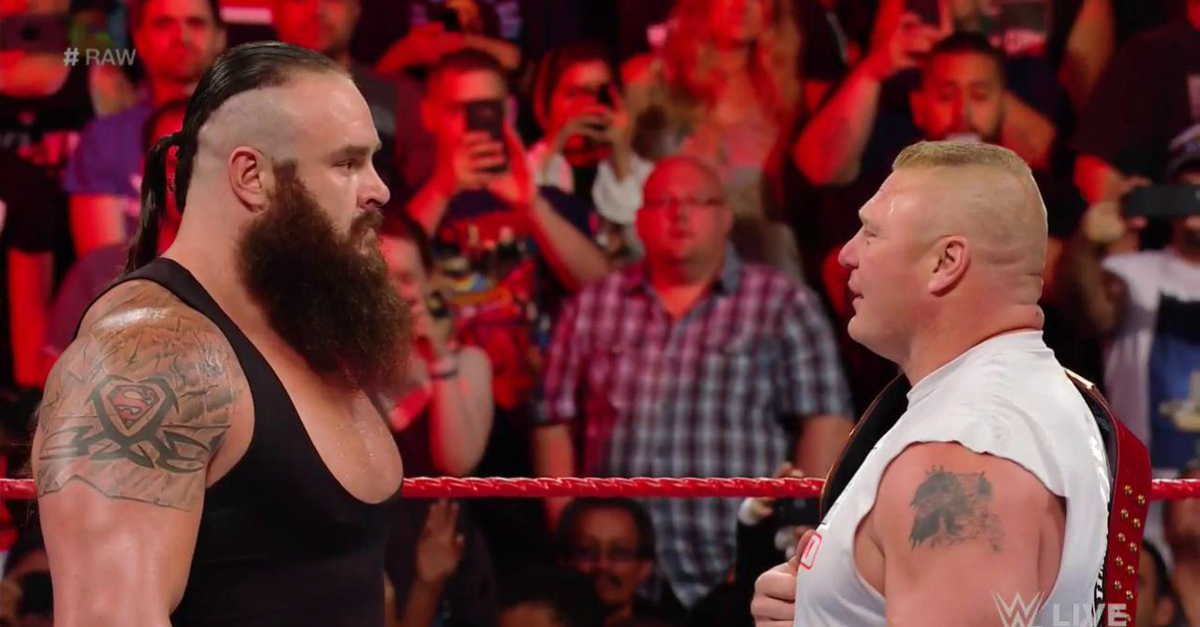 @WWE/Twitter
@WWE/Twitter
Braun Strowman, arguably the WWE's most talented star from an overall standpoint, nearly had his career end far too soon and well before becoming a main event talent.
In a wonderful, endearing appearance on Mark Henry's show, Strowman opened up about how his career nearly ended due to his leg being paralyzed, and how he overcame it with some help.
"The one thing, if I could go back and do it all over, just at the beginning, being a little bit smarter with protecting myself and my brand, you know being a big man and not letting people talk me into dumb things that I shouldn't be doing. Injuries happen, and one injury in particular was really close to ending my career, I ruptured a disc and it cut into my side nerve and it paralyzed my left leg. The folks with WWE, they take such great care of us with injuries, and making sure we're running at peak performance.

I went to Pittsburgh with one of the head neurosurgeons in the country, and they got in there and I had to be pushed through the airport to the plane and into the hospital in a wheelchair. My leg was 100% paralyzed, I couldn't use it. I went in and had surgery, and an hour and a half after I came out of anesthesia I got up and walked to my recovery room.

The man upstairs has looked out for me throughout these times with stuff like that, and with veterans like Mark [Henry] and Big Show and the big men that have paved the road for where I'm going now. Taking me under their wing and teaching me a lot of the things to do, and the things not to do; I couldn't have been put in a better position with everything. I've just… I feel like I've hit the wrestling lottery."
Strowman, 34, appears destined to be one of the WWE's top stars for years to come. While he's yet to hold a World title, it only feels like a matter of time before he is headlining a WrestleMania.
Furthermore, currently operating in a world where he's not a heel nor a true face, fans have grown to love Strowman for his ability to destroy opponents, as well as take on some comedic roles when needed. He's like the pro wrestling version of Tom Hanks, but bigger and a better actor.
Basically, the world needs Elias vs Strowman for the Universal Championship at this year's WrestleMania.
Nevertheless, it was interesting to hear Strowman not only discuss how his career nearly ended, but how veteran guys like Henry and Big Show helped him figure stuff out.