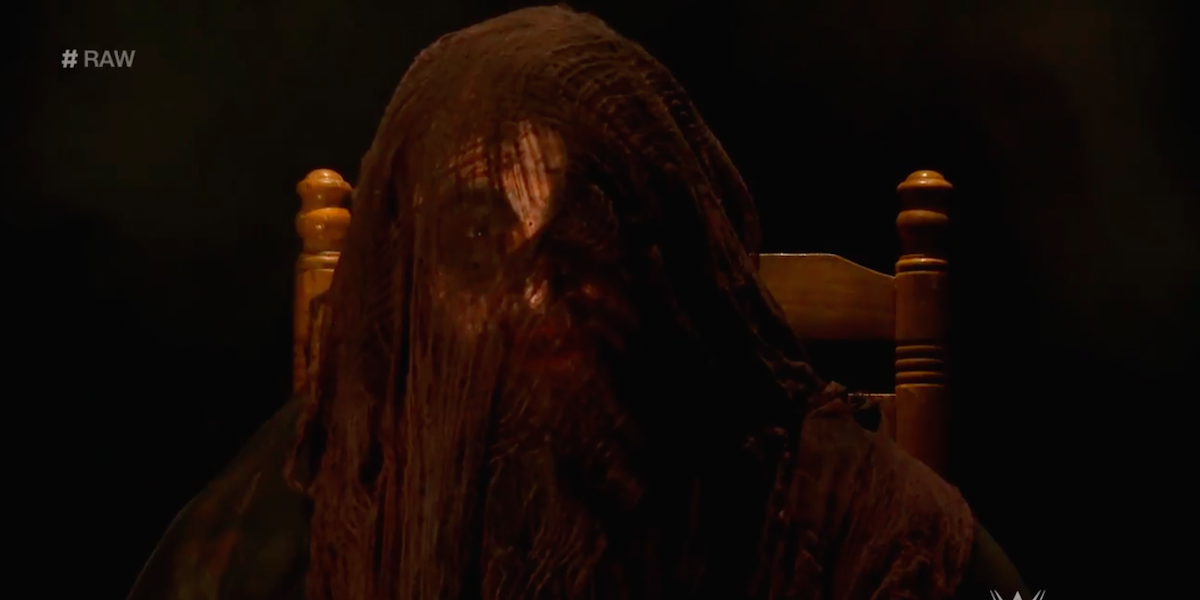 WWE/YouTube
WWE/YouTube
WWE finally debuted Sister Abigail as an actual physical character on Monday and it was a huge disappointment.
During his promo with Finn Bálor, Bray Wyatt "morphed" into his long-discussed "sister" which meant WWE distorted his face and turned up the pitch of his voice.
The segment confirmed earlier reports from Pro Wrestling Sheet that Wyatt would turn into Sister Abigail similar to how Bálor turns into the "Demon," as was the case in their No Mercy match last month.
The report also predicted that Wyatt would use the persona during their match at TLC, which seems to be the case based on Monday's promo.
What do you think of the Sister Abigail character?