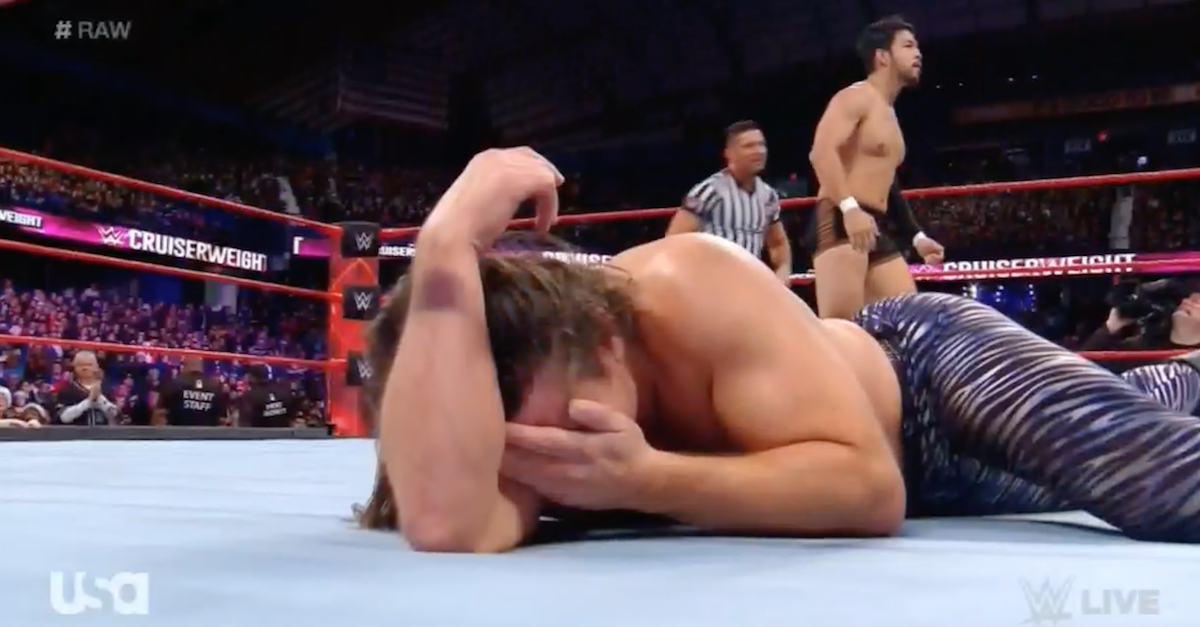 USA Network screenshot
WWE USA Network
Former WWE Cruiserweight Champion Brian Kendrick was reportedly taken to the hospital with an undisclosed injury after WWE Monday Night Raw, according to PWInsider.
Kendrick took a Go To Sleep from Hideo Itami, and replays showed the knee connecting brutally with his face.
The 38-year-old veteran wrestler, Kendrick, previously held the tag team titles on two occasions during his first stint with WWE. He joined the promotion again after a successful run in the Cruiserweight Classic.
Itami joined WWE's Monday Night Raw in recent weeks after his injury-riddled tenure with NXT.
The 36-year-old Itami joined WWE in 2014.