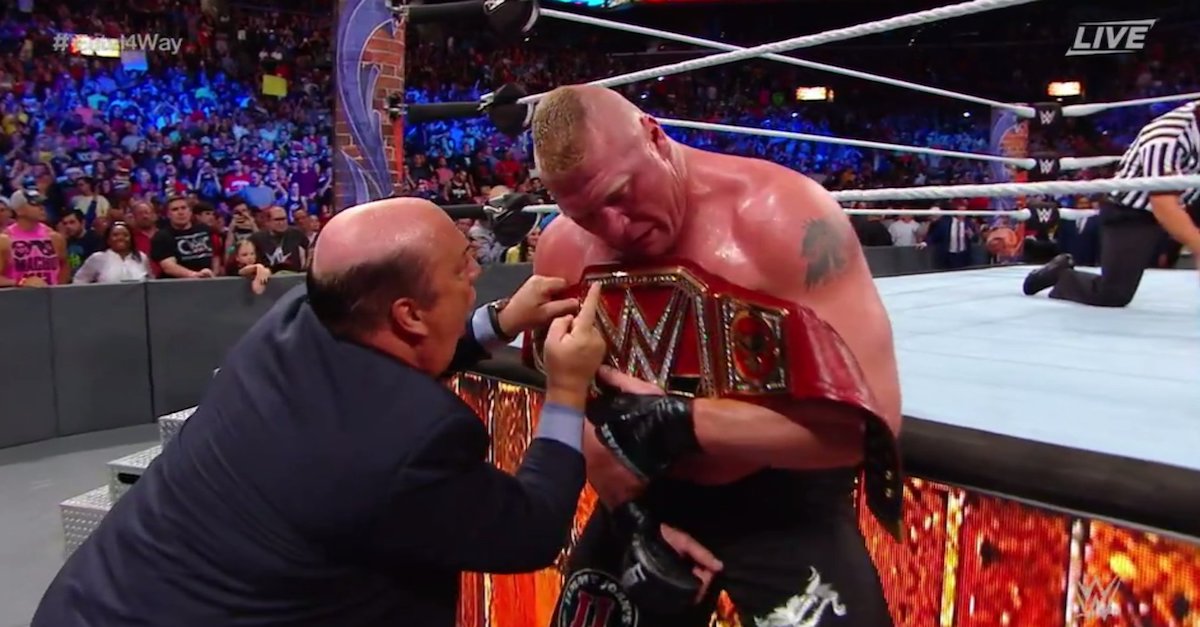 @WWE/Twitter
@WWE/Twitter
If true, this would be… a decision.
Dave Meltzer of the Wrestling Observer reported on Friday that WWE is planning to have current Universal Champion Brock Lesnar face off against current WWE Champion Jinder Mahal in a non-title match at Survivor Series.
In WWE storyline, both Lesnar and Mahal are without challengers after Mahal seemed to have moved on past Shinsuke Nakamura at Hell in a Cell. Lesnar defeated Braun Strowman at No Mercy, and while Meltzer has long been reporting that Lesnar was set to go against Finn Balor at some point, it doesn't look like that match will come at Survivor Series.
SlamBuzz's Take
This really seems like it would be a pointless match.
On one hand, WWE would likely no longer have to sacrifice Finn Balor to Lesnar in order to get to the long-rumored Lesnar and Roman Reigns rematch at WrestleMania. However, the cross-promotional matchup here between the RAW champion and the SmackDown champion would accomplish… what? You have one champion (likely Lesnar) pin the other champion (probably Mahal) and just make him look like a lesser wrestler?
Mahal being the top champion for SmackDown has already done a number for the perception of that brand. There's no need to pile on at this point.