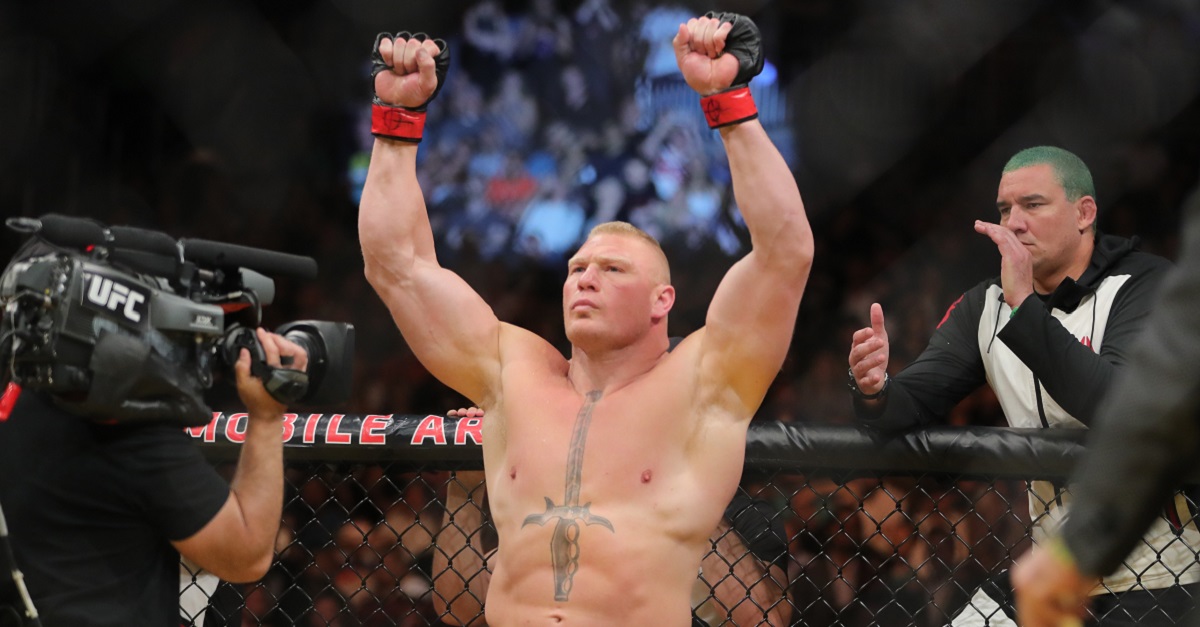 Rey Del Rio/Getty Images
LAS VEGAS, NV - JULY 9: Brock Lesnar before his fight against Mark Hunt during the UFC 200 event at T-Mobile Arena on July 9, 2016 in Las Vegas, Nevada. (Photo by Rey Del Rio/Getty Images)
WWE Universal Champion Brock Lesnar's future both in and out of the squared circle has been speculated by fans and media members for months.
Many have assumed that Lesnar would leave WWE after WrestleMania 34 next April to continue his career as a UFC heavyweight fighter. There was also speculation that Lesnar was penciled in to face former lightheavyweight champion Jon "Bones" Jones in an upcoming match until Jones' failed drug test results were revealed following his victory over Daniel Cormier.
UFC president Dana White finally confirmed the WWE Universal Champion's potential future with the MMA promotion, confirming that Lesnar is actually under contract with WWE until August of 2018 and the two companies didn't have plans to do another cross-promotional fight, as was the case at UFC 200.
"Lesnar is still under contract with WWE until next August," White said. "Who knows what would have happened? I don't count my chickens anymore I can tell you that…They didn't want to do [a cross-promotion deal] again. You saw what happened last time. It doesn't look good for anybody."
Of course, Lesnar defeated Mark Hunt last July before it was revealed that his prior drug test results came back positive. He has since exclusively competed in WWE, winning the Universal Championship at WrestleMania 33 in April.