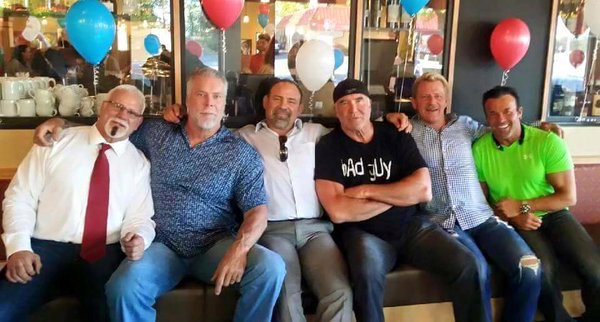 @MarvelousMike94/Twitter
@MarvelousMike94/Twitter
Former WCW superstar Marcus "Buff" Bagwell announced his official retirement from professional wrestling, ending a career that spanned nearly three decades last week.
During an exclusive interview with CBS Local's Chuck Carroll, Bagwell was asked about the likelihood of being inducted into the WWE Hall of Fame. The former WCW Tag Team champion responded by questioning the legitimacy of the Hall of Fame given its inclusion of former manager Teddy Long and exclusion of former WCW Heavyweight Champion Lex Luger.
?I 100 percent couldn?t care less, and I don?t mean that ugly. Let me give you a great answer why. Teddy Long is in the WWE Hall of Fame, and The Total Package, Lex Luger, that is in a wheelchair, that everybody in the world knows, is not. Take those two, and it diminishes the WWE Hall of Fame tremendously. I mean, don?t get me wrong. If I got in it, I?d be very proud and say I made it and here?s my ring. But at the same time, if I didn?t get called by them, I won?t lose an ounce of sleep over not getting in the WWE Hall of Fame.?
In fairness, WWE's Hall of Fame does seem to be more political than anything given that the ultimate vote comes down to one person, Vince McMahon. For years, numerous legends were overlooked due to their past transgressions with the company chairman.
For whatever reason, Luger has been excluded despite having been a former multi-time world champion and main event wrestler for the two biggest promotions in professional wrestling during the early and mid-1990s.
Granted, the "Total Package" had a much more successful run in WCW than his failed "Lex Express" push WWE.
The Hall of Fame has only recently included many of the now defunct company's top '90s superstars including Sting, Diamond Dallas Page and others.
Perhaps more superstars from the Nitro era of WCW, such as Luger, will receive their Hall of Fame nods in the coming years, but until then, Bagwell's argument holds validity.