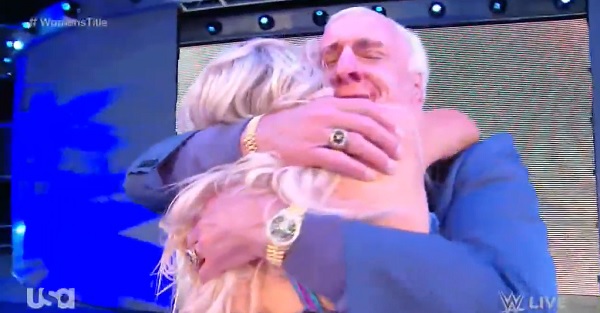 Clippit/Screenshot
Charlotte Flair won the SmackDown Women's Championship for the first time on Tuesday night, but that wasn't the only special moment in her home town.
After she tapped out Natalya to win the title, Charlotte gave an emotional promo, ending with her saying that she knew her dad was proudly watching at home.
Well, Ric wasn't at home… he was in the arena.
Flair had been hospitalized a few months ago, and the chances of him surviving were initially grim. However, Flair has since recovered, and he was healthy enough on Tuesday to make his triumphant return to WWE television to celebrate his daughter's championship win.
What a wonderful momemt.