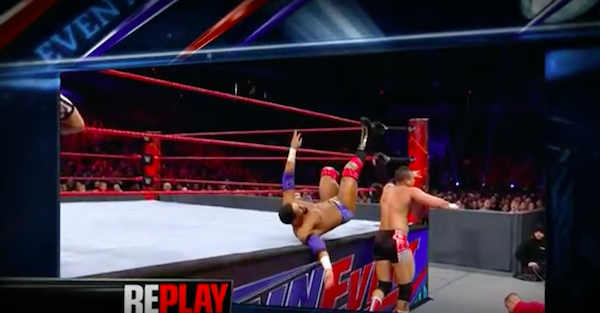 WWE Network/Screenshot
WWE Network/Screenshot
Back in late January, "No Days Off" Darren Young suffered a brutal elbow injury (technically a traumatic dislocation & fracture of the coronoid process of the right elbow) during a Main Event match.
According to Pro Wrestling Sheet, he's set to make his grand return more than six months later.
It's unclear at this time if he'll return with Hall of Famer Bob Backlund, who had been managing the former tag team champion up until the injury.
The injury required surgery, but it appears Young has made a full recovery and should be back on television as soon as next week.
Young has seen brief stints of success alongside former tag team member Titus O'Neil, winning the Tag Team Championship in 2014.