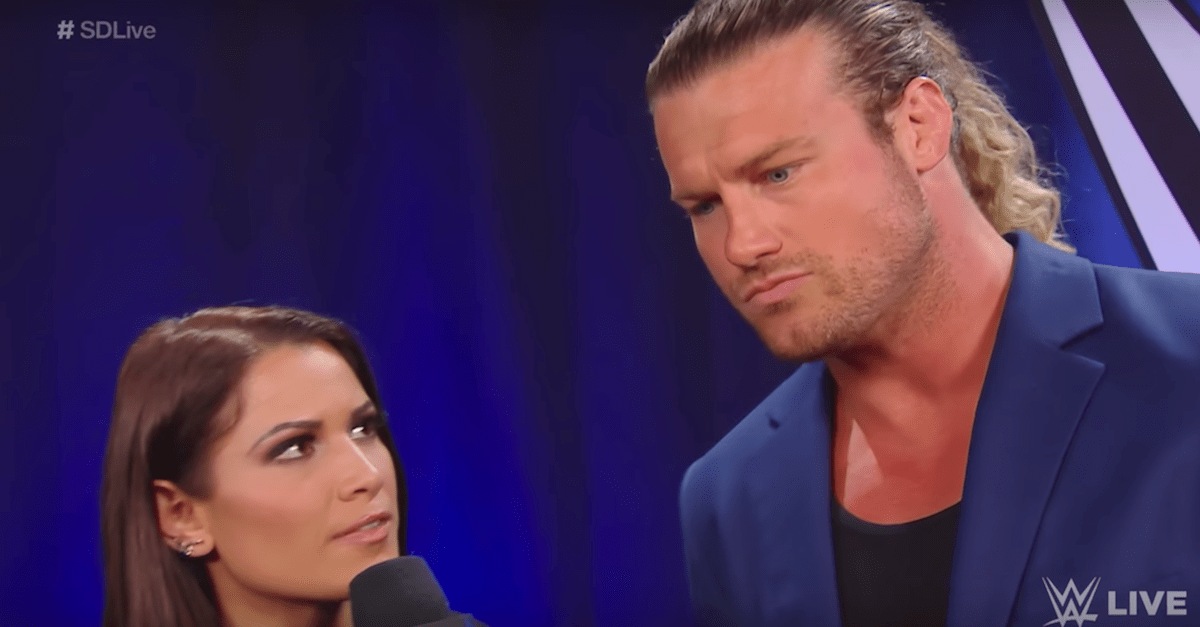 YouTube screenshot
Dolph Ziggler's WWE tenure has been forgettable of late.
He hasn't been able to get over the hump of the middle-of-the-card Intercontinental title race since 2013, the last time he won a major title in WWE.
But Tuesday night, in Ziggler's first appearance since July 4, he made himself relevant again. He keyed into the occasional realism that has made WWE must-watch television.
He acknowledged being the best athlete in WWE, recognizing how he's taken for granted and an afterthought. Ziggler called out John Cena's "You can't see me," Elias playing guitar in the middle of the ring, Stone Cold Steve Austin's four wheeler gimmick, beers and all. He took a jab at Finn Balor's paintjob, calling him a charisma vacuum. Ziggler mentioned adding a valet or turning him into a superhero.
He then teased that next week we'd get the "all flash, no substance," the crowd desires.
We'll see what Ziggler has in store, but he's certainly got our attention.
One can only hope his work ethic and in-ring work eventually pays off.