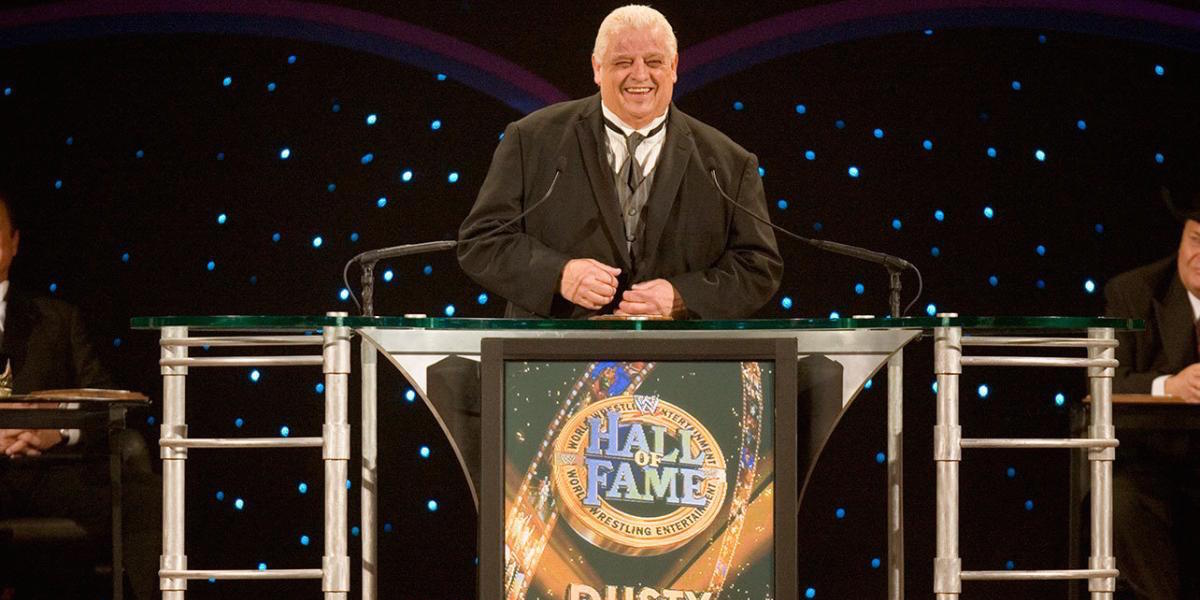 @VinceMcMahon/Twitter
VinceMcMahon/Twitter
WWE Chairman Vince McMahon honored late Hall of Famer Dusty Rhodes via Twitter on what would have been his 72nd birthday.
Rhodes passed away on June 10, 2015, while still working with WWE as the head writer, creative director and a mentor for NXT and its weekly television broadcast.
The company paid tribute to the American Dream during its television broadcasts days after his passing in the video below and also honored him with NXT's annual "Dusty Rhodes Tag Team Classic" tournament.
Rhodes was a legendary figure in professional wrestling for more than 40 years. His natural charisma propelled him to top babyface status in the National Wrestling Alliance, Vince McMahon Sr.'s World Wide Wrestling Federation, Jim Crockett Promotions, World Wrestling Federation, WCW, ECW, TNA Wrestling and numerous other independent promotions.
Rhodes was a three-time NWA World Heavyweight Champion, a 10-time NWA Florida Heavyweight Champion, a seven-time NWA Southern Heavyweight Champion, as well as a former NWA Georgia Heavyweight Champion and NWA National Heavyweight Champion.
He is also one of six men inducted into the WWE, WCW, Professional Wrestling and Wrestling Observer Newsletter Hall of Fames.
As a booker for Jim Crockett Promotions, he is credited for inventing many of the WCW pay-per-view names and gimmicks including BattleBowl, Lethal Lottery and War Games, which will make its return at the next NXT TakeOver event.
He has also been immortalized by the term "Dusty Finish," which refers to one of his favorite booking techniques, ending a match in controversy after the referee is knocked unconscious.
Happy birthday, Dream.