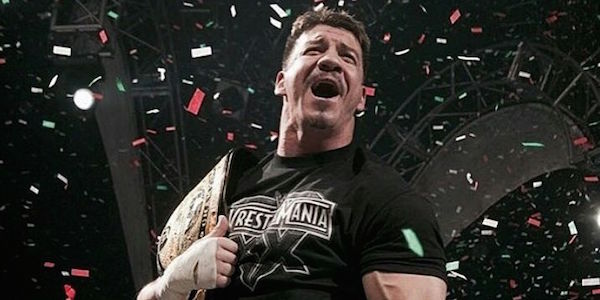 WWELegends4ever/Twitter
WWELegends4ever/Twitter
Former SmackDown general manager Vickie Guerrero, the widow of Eddie Guerrero, was one of many former and current WWE superstars to honor her late husband on what would have been his 50th birthday on Monday.
Guerrero passed away at the age of 38 on November 13, 2005, hours before WWE's scheduled live event in Minneapolis, Minnesota.
During his WWE career, "Latino Heat" was a WWE Champion, four-time Tag Team Champion, United States Champion, two-time European Champion and a two-time Intercontinental Champion.
Here's how other current and former WWE superstars and fans honored Guerrero on what would have been his 50th birthday: