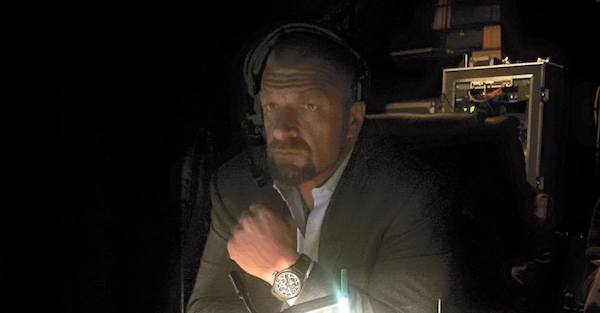 TripleH/Facebook
TripleH/Facebook
Elias, who has had a meteoric rise on the main roster, wasn't always a hit. While failing in NXT, though, Triple H knew it would be this way.
Elias spoke to Edge and Christian on E & C's Pod of Awesomeness about this entire ordeal. The entire listen is fantastic, but it was the enlightening part about Triple H explaining how the character wouldn't do great in NXT, but would do well on the main roster, that is really interesting.
"Triple H has told me specifically from the very first time when he saw me, he said that it would be a better main roster character than NXT. It never really clicked with the NXT audience the way it has. The way I see it, I took my live event act in NXT and brought it to the main roster," he said. "They saw the live event act and said let's put that on TV. On NXT, I would sing songs, but wouldn't even do that, plus it was very dark and cryptic, but this is the kind of stuff I was doing on live events in NXT before being called up."
If Triple H tells you that, you kind of just have to believe him. Plus, as it turns out, he was correct.
Elias, who is set to be one of the seven participants in the upcoming Elimination Chamber match, has been a delight on the main roster. While he's yet to capture any WWE gold, he seems destined to be a main event mainstay the moment the company decides he's ready to hang with the big boys.
As should we all, I walk with Elias.