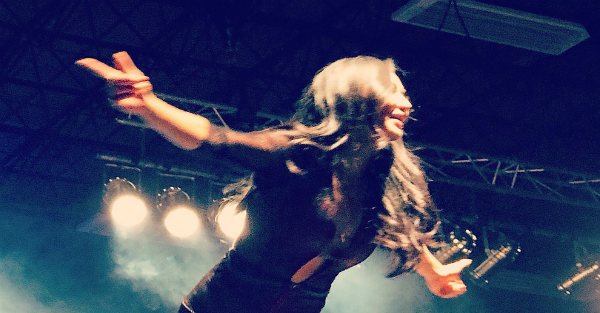 gailkimitsme/Instagram
gailkimitsme/Instagram
Gail Kim, a former WWE Women's Champion and renowned in-ring performer, has announced her retirement. She made the announcement on Instagram following a performance in the United Kingdom.
"Last note of the night. My dream was to retire in the UK and thanks to @swe_southsidewe for allowing me the privilege to do it for you. Always professional, respectful, caring and thoughtful. Tonight was the icing on the cake for my career and I'll always be eternally grateful that I could walk away from the ring on such a spectacular note. Tonight was emotional and special and it was all thanks to them and the most loyal fans I've ever had. Nothing can beat tonight so I THANK YOU!! ❤❤❤"
Having debuted as a pro wrestler in 2000, the 40 year old spent 18 years in the business, most notably with the WWE.
Known as a high-flyer, Kim captured the WWE Women's Championship one time, was the TNA Knockout's Champion seven times, and was ranked No. 1 in the PWI Female 50 in 2012.
Likely ahead of her time, and dealing with various iffy versions of women's wrestling in numerous promotions, Kim's impact as a gifted in-ring worker can be seen today with plenty of today's top performers.