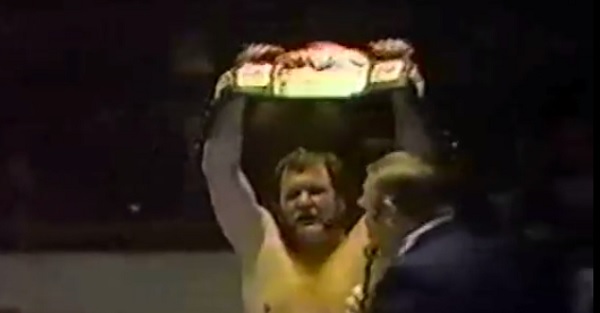 YouTube/Screenshot
Almost two months after suffering a fall that saw him break bones in both of his legs, pro wrestling legend and WWE Hall of Famer Harley Race provided this update on his health in an interview with Sports Illustrated.
?Right now, it?s the legs that are bothering me,? said Race. ?I?m sitting here now with two legs that aren?t very good. They?re in route to recovery, and I?m right along with them. In a little amount of time, I?ll be up walking again.?
WWE released this statement back in June when it was reported that Race had broken bones in both of his legs.
Race sustained a fracture to his right femur and suffered breaks in his left fibula and tibia, as well as a spiral break of his left ankle. The WWE Hall of Famer required emergency surgery to relieve the swelling in both legs late Tuesday night. He subsequently received four blood transfusions and underwent surgery on Friday to reset the fractures.
Race, 74, was one of the top stars in professional wrestling in the 1960s, 70s, and 80s. He was known for his many feuds across the wrestling territories, where he took on other legends like Dusty Rhodes, Ric Flair, and Terry Funk.
Race won the NWA Heavyweight Championship seven times in his career. He was inducted into the WWE Hall of Fame in 2004.