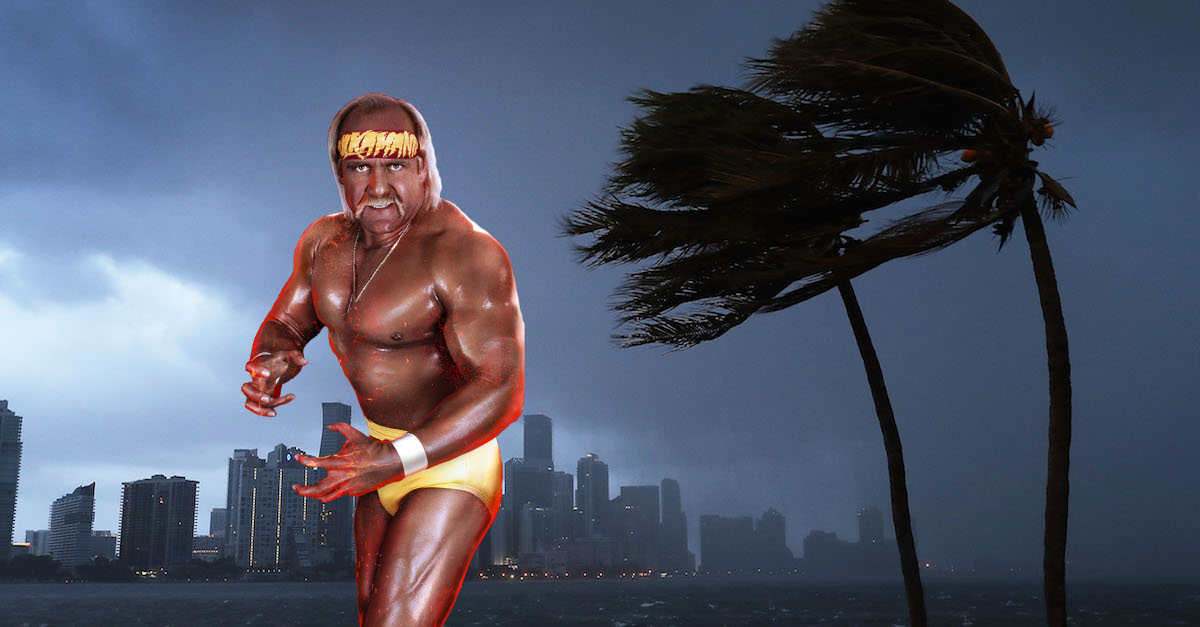 MIAMI, FL - SEPTEMBER 09: The skyline is seen as the outerbands of Hurricane Irma start to reach Florida on September 9, 2017 in Miami, Florida. Florida is in the path of the Hurricane which may come ashore at category 4. (Photo by Joe Raedle/Getty Images)
Hurricane Irma has begun to wreak havoc through Florida on Saturday, and it's expected to start making its way through the state into Sunday.
The Hulkster, however, is literally sitting on the beach as it nears 1 a.m. ET.
Our thoughts are with everyone in Florida at this time and who have been affected by Hurricane Irma.
It might, however, be a good idea to get Hogan off the beach.
Fanbuzz, your source for the latest WWE NEWS