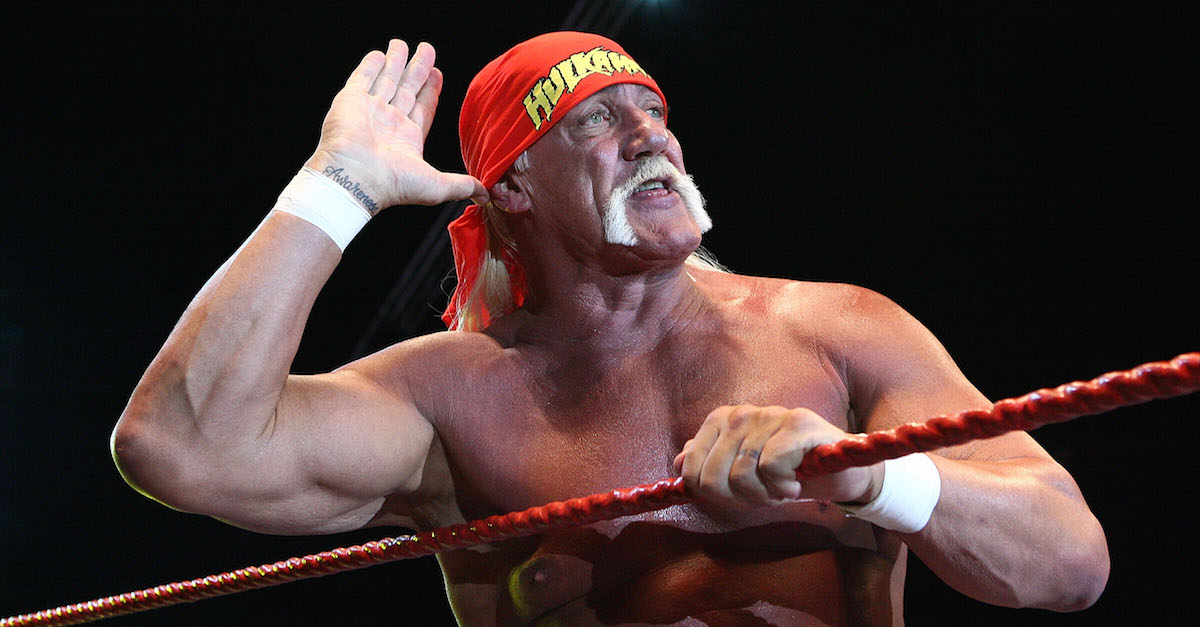 Paul Kane/Getty Images
Hulk Hogan XXX during his Hulkamania Tour at the Burswood Dome on November 24, 2009 in Perth, Australia. Paul Kane/Getty Images
WWE's SummerSlam event was a wild, six-hour event that involved plenty of title changes and the main belts surprisingly being defended successfully.
Even though he didn't win the WWE Universal title Sunday night, Braun Strowman came out of the event looking like a major star.
He didn't take the pin, dominated the match on all sides and threw Brock Lesnar around like a rag doll. That caused the legendary Hulk Hogan to toss out Strowman's name as the "next Hulkster."
Hogan's return has been teased for awhile. Could this be the way the Hulkster makes his triumphant return to the ring? We'll just have to wait and see.