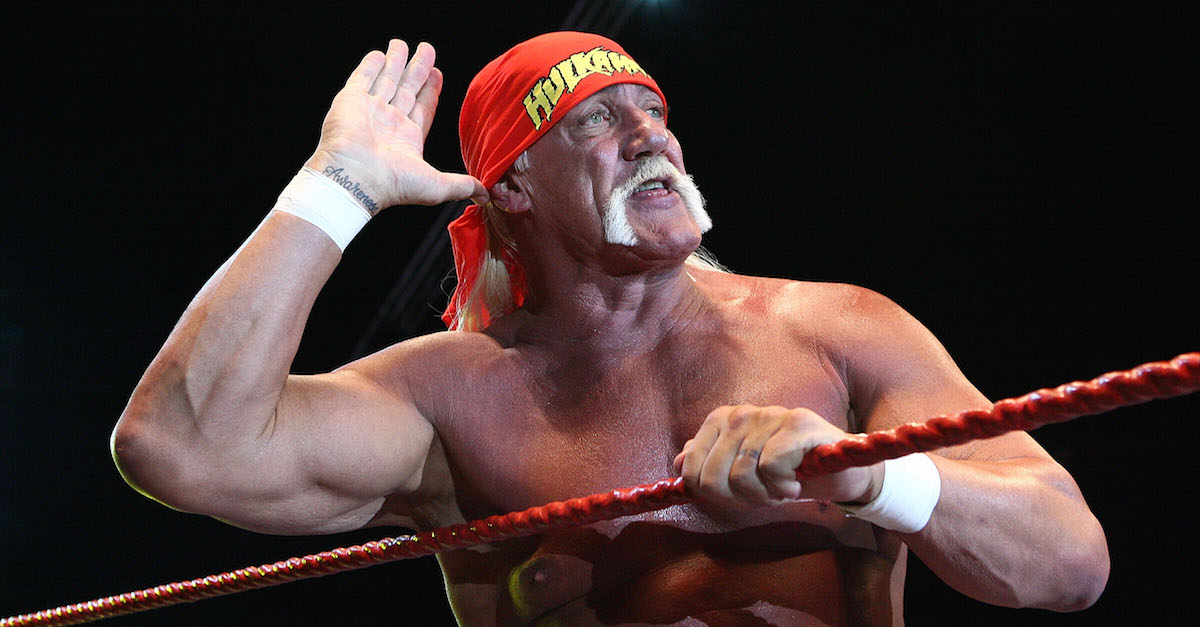 Paul Kane/Getty Images
Hulk Hogan XXX during his Hulkamania Tour at the Burswood Dome on November 24, 2009 in Perth, Australia. Paul Kane/Getty Images
Hulk Hogan's storied in-ring career lasted more than 30 years, but one match sticks out for the WWE Hall of Famer — his WrestleMania tilt with The Rock.
Outside of The Rock vs. Steve Austin, Hollywood Hogan taking on the Rock at WrestleMania 18 may have been the most highly anticipated WrestleMania match ever.
The Rock has obviously been in a number of big-time WrestleMania matches, but taking on Hogan at WrestleMania 18 is right up there with his matches against Austin and John Cena.
The crowd in Toronto turned on Rock, cheering Hogan on despite his standing as the heel in the rivalry. After The Rock went over on Hogan, the Hulkster turned face, taking on the nWo and ending the match by posing to the crowd. You might not find a more electric crowd in the history of the WWE.