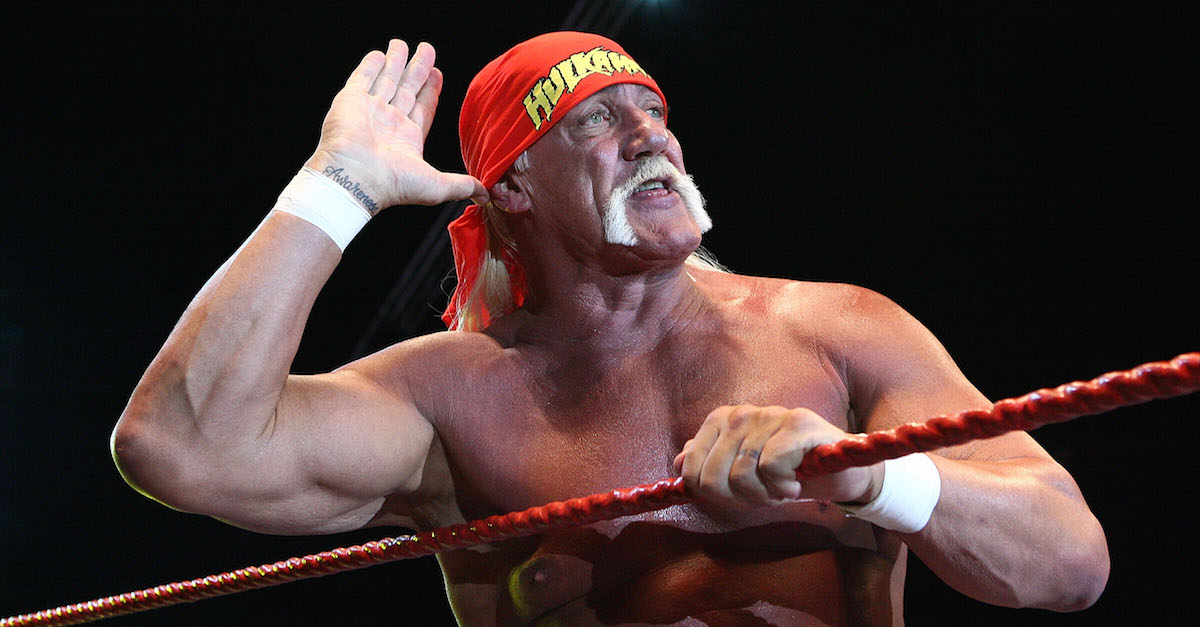 Paul Kane/Getty Images
Hulk Hogan XXX during his Hulkamania Tour at the Burswood Dome on November 24, 2009 in Perth, Australia. Paul Kane/Getty Images
Still exiled from the WWE, Hulk Hogan recently talked about wanting to wrestle Ric Flair one more time. He also gave the big boot to the idea that he'd run for political office.
Starting with the latter first, I had zero idea people were clamoring for Hogan to run for office or that he'd even given it any consideration considering he is Hulk Hogan.
Anyway:
"No, there's no truth to that (running for office)," Hogan said. They tried to reel me in, but I'm a full-time beach bum, I've got it made… As far as going into politics and going to Washington and playing softball with everybody shooting at me, forget it. There's no chance."
I don't know who "they" happen to be, but there's no chance he'd be elected. That part largely appears to be Hogan doing Hogan things — talking himself up through a non-existent party of people.
That's not the interesting part of the interview, though. Instead, it is about him clinging to the idea that Ric Flair and The Hulkster should do battle a final time.
"I don't miss any workouts, I'm 65 years old and I'm trying to talk Ric into getting in the ring with me one more time. Ric seems to forget, maybe he's been hit in the head with too many steel chairs. In this business – Never say never."
Finally, because an interview with Hulk Hogan is incomplete unless he talks about trying to return to the WWE:
"The fans are pulling for it. Wrestlers are pulling for it. We've got a really good rapport with everyone and we are working towards it – changing the story and making things right again."
Bluh.