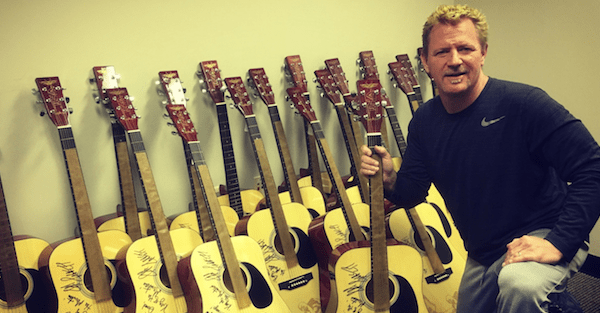 @RealJeffJarrett/Twitter
@RealJeffJarrett/Twitter
Anthem Sports is rebranding its wrestling promotion with the name of the Jeff Jarrett-owned promotion the former just purchased: Global Force Wrestling.
Last week, Anthem Sports revealed that it had purchased Global Force Wrestling, and with Slammiversary, the promotion's biggest PPV of the year, revolving around the Impact Wrestling and Global Force Wrestling dynamic, this makes a lot of sense.
Via The Tennessean:
"Anthem Sports, the Canadian company that also owns the Fight Network, will rebrand its wrestling league as GFW and Nashville native Jeff Jarrett will helm the creative aspects of the promotion. Its staple weekly program on Pop TV will continue to be called "Impact."
In the article, it also notes that the rebrand is another way the parent company hopes to distance itself from the Dixie Carter era of TNA Impact Wrestling that was overwhelmed with negative press for a variety of financial and off-screen reasons.
Still, the weekly program on PopTV is reportedly going to still be called "Impact",  which may be the biggest surprise of all, as you might expect that name to change as well if the promotion is changing names to Global Force Wrestling.
With 35 wrestlers in the promotion now that weren't there a year ago, it should be interesting to see how Jarrett once again attempts to build another promotion.