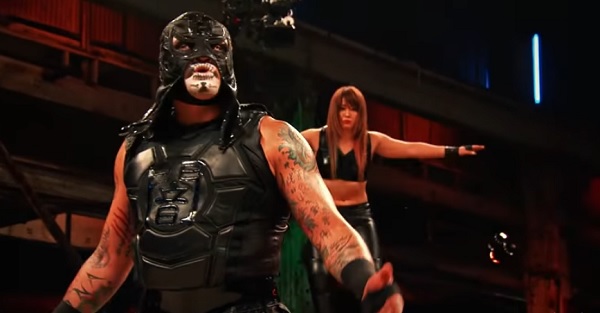 YouTube/Lucha Underground
One of WWE's top signees could be on the shelf for a while.
According to Dave Meltzer of the Wrestling Observer, former Stardom champion Io Shirai had a neck injury discovered during physicals while joining the company. Shirai, one of the top female wrestlers in the world, had signed on with the company in May and was figured to make her debut soon on either NXT or WWE programming.
Related: After 15 years, one of pro wrestling's top free agents finally makes it to WWE
Meltzer mentioned that Shirai will be reevaluated next month and that Shirai will still join the company at some point.
Shirai, 27, is generally regarded as one of the best pro wrestlers in the world, regardless of gender. Shirai finished eighth in the Wrestling Observer's "Most Outstanding Wrestler" award race, which is the highest finish by a female wrestler in that award category since 2001.
Shirai, when she is able to wrestle, will be a boost to an already blossoming women's division in WWE that features Charlotte Flair, Sasha Banks, Becky Lynch and Asuka, among others. The possibility of Shirai facing all of them is just good for wrestling in generally, as those matches should be excellent.