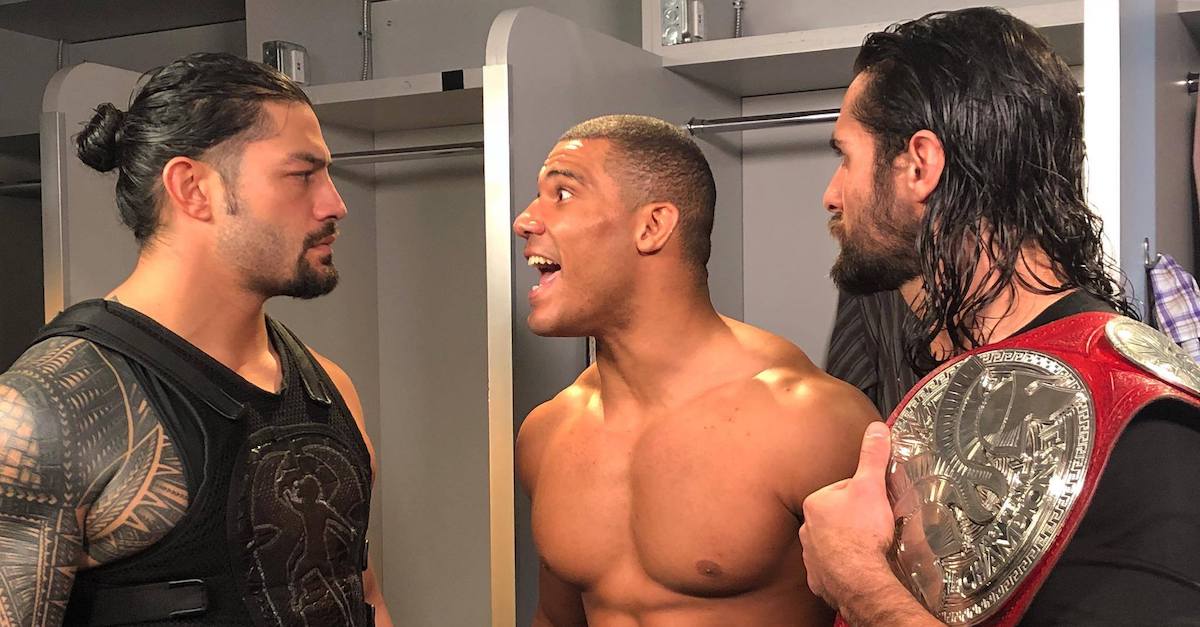 Jason Jordan/Facebook
Jason Jordan/Facebook
Former RAW and SmackDown Tag Team Champion Jason Jordan underwent successful neck surgery on Tuesday, according to WWE's official website.
?He had an injury to a disc in his neck which resulted in significant pain that was refractory to all conservative measures,? WWE Medical Director Dr. Joseph Maroon said. ?It was decided to do a minimally invasive operation to decompress the nerve, to allow it to heal.?
According to the website, Jordan underwent a "minimally posterior cervical microdiscectomy" and his estimated recovery time was not revealed as of Tuesday.
The former NXT Tag Team Champion has been featured weekly on RAW since switching brands since being revealed as general manager Kurt Angle's "biological son" last year.
Jordan had recently won the RAW Tag Team Championship alongside Seth Rollins prior to his injury, which is likely what led to the duo dropping the titles to "The Bar" (Cesaro and Sheamus) at the Royal Rumble last month.