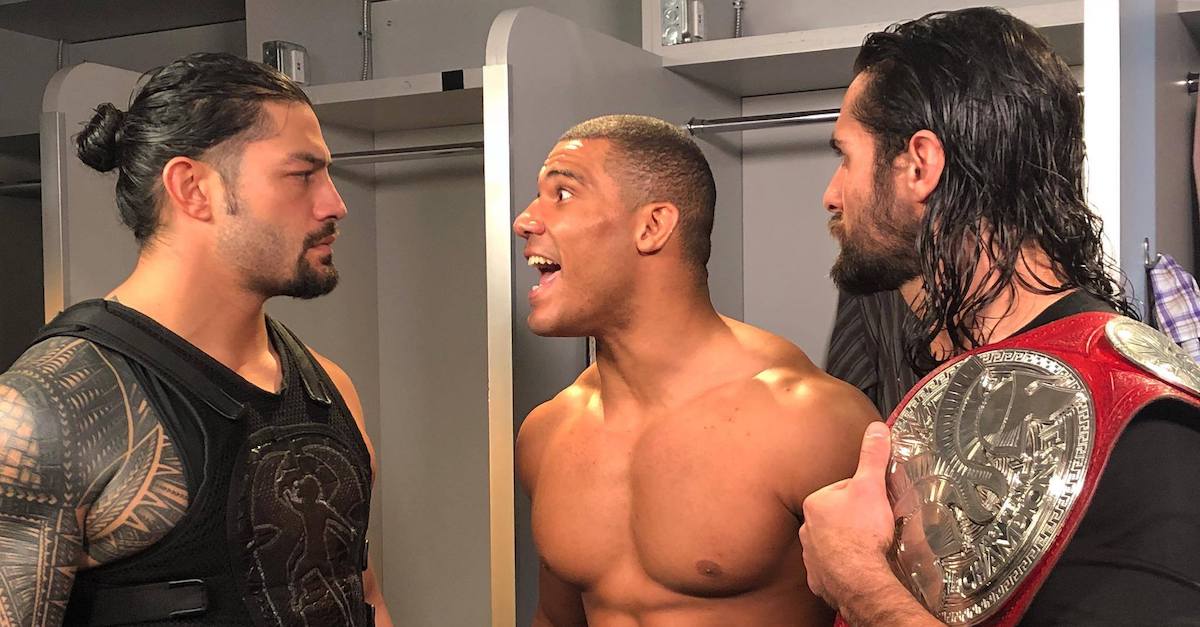 Jason Jordan/Facebook
Jason Jordan/Facebook
According to Dave Meltzer of the Wrestling Observer, former WWE Raw Tag Team champion Jason Jordan is dealing with a "significant" neck issue.
Jordan was expected to join Seth Rollins, John Cena, Elias and Braun Strowman after dropping the Raw Tag Team titles at the Royal Rumble, but he apparently is suffering from a "significant" neck issue.
According to the report, Jordan is having issues with his grip, which Meltzer notes is usually considered "very serious".
Jordan and Rollins defeated The Bar (Sheamus & Cesaro) on Monday Night Raw back on Christmas Day. The duo held the titles until Sunday, when Jordan played up a "head injury" on the show, allowing Cesaro and Sheamus to double team Rollins and take him out for the title change.
Angle revealed Jordan as his on-screen son in July 2017, breaking up the American Alpha tag team and bringing over Jordan from the Smackdown Live brand.
Jordan won the Smackdown Live Tag Team belts in December 2016 with Chad Gable as American Alpha and held them until March 2017. Jordan also won the NXT Tag Team titles with Gable in April 2016 and held them until June 2016.
Hopefully Jordan can make a full recovery, as his heel work with Rollins as the young, over-his-head tag partner was really starting to get over on television.