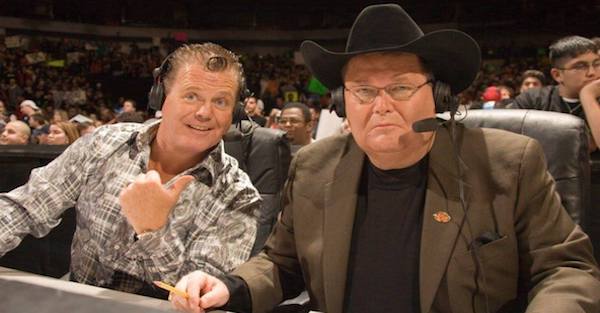 Jim Ross WWE/Facebook
WWE legendary announcer Jim Ross admitted that he had no "insider knowledge" when it came to this one, but he still seems pretty confident in it.
In an interview with Business Insider, Ross mentioned that he "would be shocked" if former WWE superstar and icon Hulk Hogan didn't make a return to the company in 2018. Hogan has not been on television or made any appearances with WWE since 2015, and the company has rarely even mentioned his name in any promotional material. This came after audio tape leaked of Hogan using multiple racial slurs on a phone call.
"The world has an interesting way of forgiving others," Ross said in the interview. "The guy paid his price. He had a trial. He lost jobs. He had a court case. I don't know what more he needs to do. And why are we his judge and jury? It seems right for, arguably the greatest alumnus of WWE ever with the most global name identity, will make his presence felt in WWE in some way."
Hogan has not wrestled a match for WWE since 2006, and he hasn't wrestled at all for a major promotion since his last matches with TNA Impact! back in 2012. Ross doesn't say if he thinks a Hogan return would include a match, but Hogan has been advocating for one last run in recent years, and Ross mentioned that The Hulkster is in "really good shape".
Hogan is one of the most iconic performers ever in pro wrestling, having dominated the scene at one of its peaks in the 1980s and 1990s. Hogan is a six-time WWE (then WWF) Champion and a six-time WCW World Heavyweight Champion in his storied wrestling career.
[H/T SEScoops]