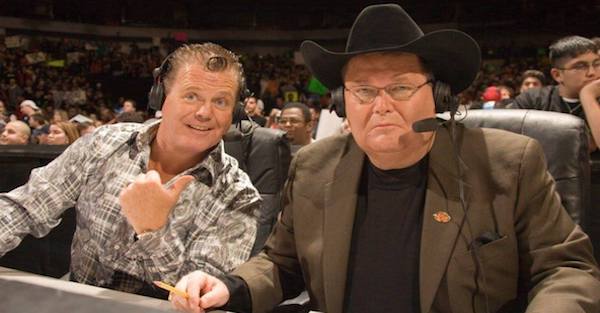 JimRossBBQ/Facebook
The Jan. 22 edition of Monday Night Raw is expected to be special. This is directly due to the WWE celebrating the 25th anniversary of the company's flagship show.
To go along with the celebration, plenty of "shocking" one-off returns are expected. Thanks to one of the company's legendary announcers, we can now confirm that at least two WWE Hall of Famers will be showing up.
According to Jim Ross, both he and Jerry Lawler will return to Raw that Monday for the anniversary show.
This isn't the first time it has been announced that big names are returning for Raw 25. Kevin Nash, Shawn Michaels, and the Undertaker have all been advertised for the show.
What is interesting about the return of the two announcers concerns what role they might play during Raw. Do they get to call a match? Maybe they are only featured in a backstage segment? As it will be with any of the people who make stunning returns, the possibilities are endless.
Here is to hoping that the nostalgia that Ross and Lawler will bring is more than enough to help make the anniversary show feel even more special.