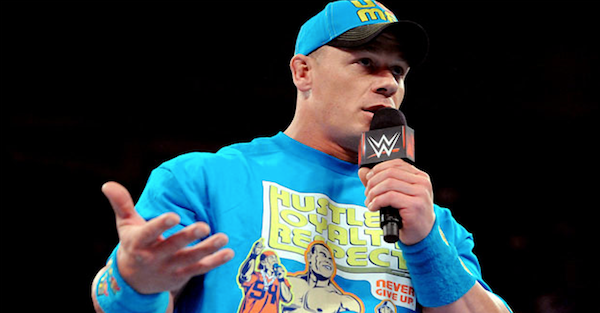 John Cena/Facebook
According to Justin Barrasso of Sports Illustrated, John Cena may be at least partially responsible in WWE losing faith in rising star Baron Corbin.
Here's what he said, per Wrestling Inc.:
"I heard the kiss of death was Cena," Barasso said, which you can watch at the 4:30 mark of the video. "[Cena said] that Corbin wasn't ready. I can't say anymore right now, that's kind of what I'm trying to work on as we speak.

"I haven't heard about the social media," Barrasso continued. "I mean, he's a heel right? So he should play one on social media. I don't think that was the issue, but then again they kind of pick and choose who they defend in those cases, Raj. I don't know, but right now, I don't think that's [social media] the reason."
Corbin lost his Money in the Bank briefcase when he tried to cash in on the Tuesday before SummerSlam.
Things didn't go as planned for Corbin, as Mahal scored a rollup right at the start of the match to retain the WWE title.
He then lost to Cena clean at SummerSlam, cancelling out any potential boost from beating the 16-time champ.
He was then used in a forgettable appearance on Smackdown Live as the special guest referee in Kevin Owens' United States championship match against AJ Styles.
Whether it was Cena or something else, it's pretty clear WWE has soured on Corbin in recent weeks.
Damien Sandow feels your pain, Corbin: