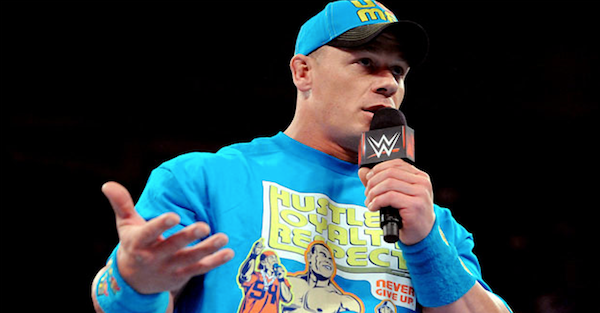 John Cena/Facebook
John Cena lost to Shinsuke Nakamura in last week's Smackdown Live! main event, and plans have reportedly already come together for him to face Mr. Money in the Bank, Baron Corbin at the biggest show of the summer, per PWInsider.
In last week's match, Nakamura accidentally dropped Cena on his head in a spot that clearly looked to be a botch.
After the match, Nakamura and Cena came together in the middle of the ring so Cena could publicly endorse Nakamura as the No. 1 contender for the WWE Championship.
In the video, you can clearly see Nakamura say, "I'm sorry," to Cena afterwards, to which Cena says "Don't be sorry," and continues to go with the planned post-match celebration.
Tempers can get raised easily in wrestling, and something like Cena getting dropped on his head like that is often a way those tempers get sparked. However, with Cena being one of the best in the business, he continued to show all class in order to make sure that Nakamura got his moment in the limelight.
The 40-year-old Cena is a 13-time WWE Champion, three-time World Heavyweight Champion and five-time United States Champion. Corbin's claim to fame so far is winning the Andre the Giant Memorial Battle Royal at WrestleMania 32 and winning the Money in the Bank briefcase.
We'll see if Cena puts over another young talent such as Corbin when they meet up in Brooklyn, New York in just two weeks.