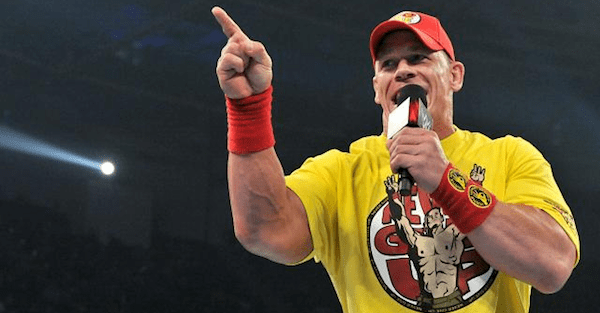 John Cena/Facebook
Plans in WWE rapidly change, but according to Cageside Seats, current backstage plans are set in place for John Cena to challenge the holder of the Universal championship at WrestleMania 34 for the belt.
Wrestling Observer previously noted the long-term plan was to build Roman Reigns over the next year and have him take the belt from Brock Lesnar at WrestleMania 34 in New Orleans. It would be a rematch from WrestleMania 31, where Seth Rollins cashed in his Money in the Bank briefcase to win the title:
Those plans have apparently changed, as the original idea was for Lesnar to bide his time in a program with Braun Strowman. Reigns is slated to face Samoa Joe on Monday night for the No. 1 contender spot.
According to the report, Cena will match up against whoever has the belt — Reigns or Lesnar.
Cena was on the Smackdown brand, but recently became a free agent and is allowed to show up on either shot.