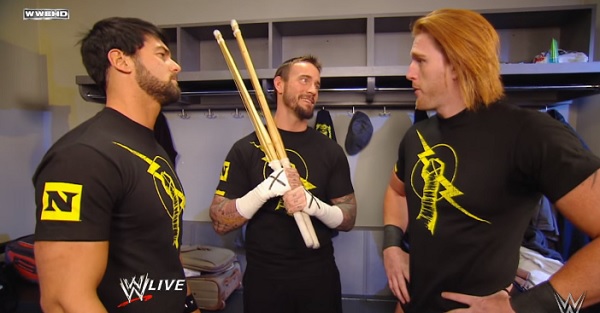 YouTube/WWE
Former WWE tag team champion Justin Gabriel — also known as P.J. Black — suffered horrible injuries during a base jumping accident this past week.
According to Dave Meltzer of the Wrestling Observer, Gabriel suffered a broken leg, a broken hand, and he lost a finger in the accident. Gabriel has had to cancel all of his independent dates, and time for his recovery for unknown.
Related: After more than 10 years away from WWE, Hall of Famer reportedly expected to make in-ring return
Meltzer mentions that this is Gabriel's second accident from base jumping, as he broke both of his ankles during a jump in South Africa last year.
In his time with WWE, Gabriel was a three-time tag team champion with Heath Slater. Gabriel was also part of the Nexus angle back in 2010, and he was part of the main event match against Team WWE (led by John Cena) at that year's SummerSlam.
Gabriel was released from WWE back in 2015, and he has since worked for Impact Wrestling and Lucha Underground under the name P.J. Black.