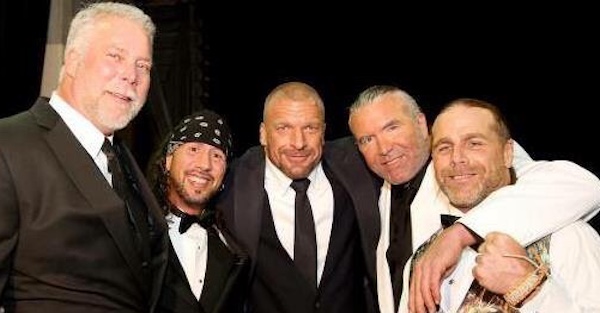 Triple H/Facebook
Triple H/Facebook
For those wanting a return… it looks like those thoughts are appreciated, but unrealistic.
Former WWE and WCW champion Kevin Nash looks great for 58… good enough to where people think he has "one last run" in the ring left. Well, Nash doesn't want people to get the wrong idea, as he joke on Twitter that there is no way he has one last run in him.
I think it's very kind when people see me and say "You got one more run" I don't even have a brisk walk left
The comment came specifically after Nash suffered a torn meniscus in his knee last week. Nash says that the injury necessitated a surgery, and that it will be the 32nd time that he's had to undergo a procedure.
Ever since Nash wrestled his last WWE singles match in 2011, he has wrestled various times for several promotions in small roles. His most recent match was in 2016, but with another surgery and Nash frankly admitting that he's getting older… it's probably unlikely that we will see Nash back in a competitive role in WWE.
Nash is a one-time WWE champion and a five-time WCW World Heavyweight Champion in his career.