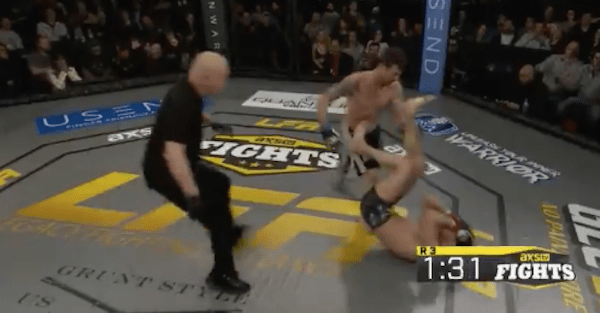 @DanWeiner/Twitter
@DanWeiner/Twitter
MMA fighter Kevin "Mr. Nice Guy" Wirth defeated Isaiah Gutierrez at Legacy Fighting Alliance 33 with a kick that would help Shawn Michaels "find his smile."
Wirth landed a strike that looked very similar to Michaels' famous "Sweet Chin Music" finisher with 1:30 left in Round 3 of Friday's fight.
Naturally, audio of WWE Hall of Famer Jim Ross calling one of Michaels' matches was dubbed over the video originally posted by Twitter user @DanWeiner minutes later.
Man, the internet works fast.
Wirth improved his professional fighting record to 5-0 with the knockout victory.