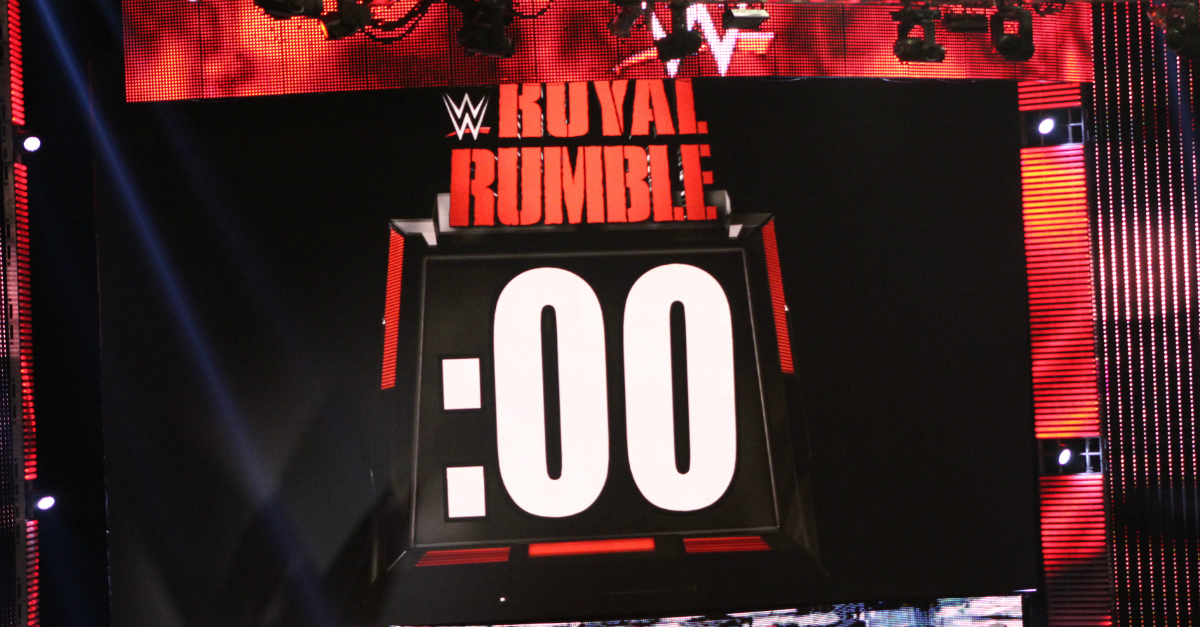 WWE Network/Screenshot
WWE Network/Screenshot
Thanks to Kurt Angle's Instagram, it appears wrestling fans have found out that Ronda Rousey will be at this year's Royal Rumble.
Here is a link to it (will also picture a screenshot in case of deletion):
Here is the screenshot:
This would be an amazing blunder by Angle if this was done by accident. Then again, this could be a purposed ploy to help build buzz for the Royal Rumble, as Rousey has long been rumored to be headed to the WWE.
For what it is worth, the former UFC champion denied rumors that she'll be participating in Sunday's women's Royal Rumble match as she'll be filming a movie out of the country.
"I'm actually leaving to Colombia right now to finish shooting Mile 22 and I won't be back until mid-February," Rousey told TMZ.
The former Women's bantamweight champion added that she still hasn't signed a contract with WWE. That can all be, obviously, a work.
Earlier this week, Dave Meltzer of the Wrestling Observer Newsletter (per subscription) reported that Rousey would "likely" win the first ever female Royal Rumble match if she participated.
On Jan. 9, the former MMA champion was captured alongside Paul "Triple H" Levesque — WWE's Executive Vice President of Talent, Live Events and Creative — for what was presumed to be a business meeting.