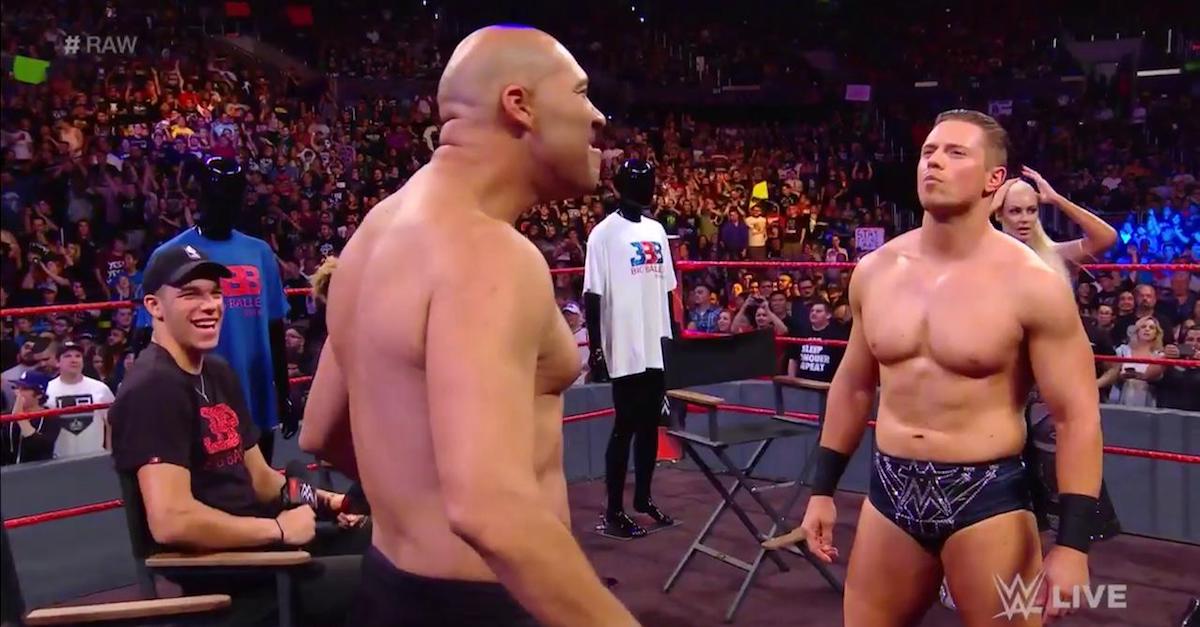 @WWE/Twitter
WWE and professional sports crossed paths yet again when Big Baller Brand took on MizTV on Monday Night Raw.
LaVar Ball opened the segment by calling Lonzo the "face" of the Los Angeles Lakers
As Miz tried to align himself with BBB, which LaVar shut down real quick. Miz proceeded to trash the Ball family, calling himself the Michael Jordan of WWE.
Dean Ambrose broke up the bizarre staredown wearing a Big Baller Brand shirt before Rhyno and Heath Slater joined him to battle Bo Dallas, Curtis Axel and Miz.