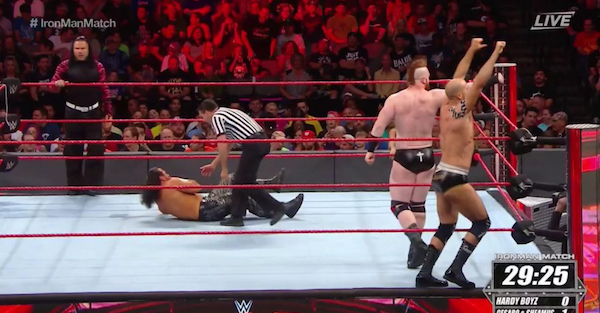 @WWE/Twitter
@WWE/Twitter
The Hardy Boyz took on Cesaro & Sheamus once again for the WWE Raw tag team titles at Great Balls of Fire Sunday night, and it turned nasty when Matt Hardy got busted open late in the match.
Matt and Jeff fought hard, but they were ultimately unable to win back the coveted tag team titles in the end.
So it was a bad night all around for the Hardy Boyz, as not only were the brothers unable to win back the Raw tag team titles, Matt suffered a serious injury in the match, too.
This isn't the first time this duo has suffered an injury at the hands of Cesaro & Sheamus, either, as Jeff had a tooth knocked out a few weeks earlier, which they joked about in a backstage interview prior to their match.