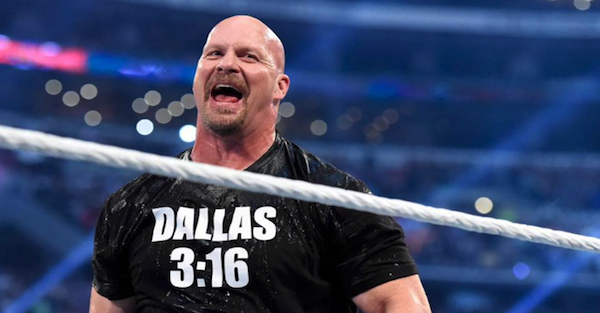 StoneColdSteveAustin/Facebook
StoneColdSteveAustin/Facebook
With the 25th anniversary of Monday Night Raw quickly approaching, rumors and reports have been running rampant concerning the potential returns the WWE might use to help celebrate the show.
We're talking about wrestlers coming back from injury, some Hall of Fame talent showing up out of the blue, and a heavy-handed approach to using stars from yesteryear to get fans feeling all warm and tingly on the inside.
With that, unfortunately, comes plenty of speculation. A lot of whispers about wrestlers going to the show, but who won't actually be there. Luckily, we have put together a list of the confirmed names for Raw's 25th Anniversary show, via WWE's promo video:
Please note, this list is fluid, as there are surely more talent headed over:
Stone Cold Steve Austin
The Undertaker
Ric Flair
Jim Ross
Jerry Lawler
Kevin Nash
Scott Hall
The Bella Twins
JBL
Ron Simmons
The Dudley Boyz
D-Generation X (Shawn Michaels, Triple H, and the New Age Outlaws)
Obviously, that is unlikely the entire list of former performers expected to show up. Those are merely the talent already confirmed to be featured on the broadcast in one form or another.
No one yet knows if Hulk Hogan will make a shocking appearance or what other stars may make their stunning return.
The 25th Anniversary show takes place at two New York venues; the Barclays Center and Manhattan Center, the site of the first episode of Raw.