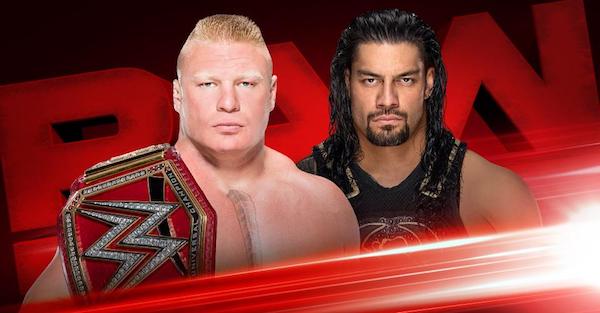 WWE.com
WWE.com
Brock Lesnar was scheduled for Monday's episode of Raw, but it turned out that Lesnar was not on the show, something that Roman Reigns pointed out in an emotional promo in the middle of the show.
Dave Meltzer of the Wrestling Observer said on his radio show Tuesday morning (subscription required) that the planned confrontation between Reigns and Lesnar was indeed in the script late on Monday until something changed. Meltzer intimated that he did not know if the change was just a last-minute decision in the script, or if something legitimately happened between Lesnar and the company.
The current belief is that it was just a last-minute change for the angle, but Meltzer did mention that the company now has Braun Strowman in place as a "backup" to both Reigns and Lesnar if either are forced out of the match. Lesnar of course has his contract negotiations coming up, while Reigns has been accused of buying performance enhancers by a steroids dealer in Miami. Melzter speculated that Strowman could be inserted into the match anyways to make it a triple threat, but that Strowman could also replace either competitor should something fall apart.
The Lesnar-Reigns main event is a rematch from WrestleMania 31, notable for where Seth Rollins cashed in his Money in the Bank contract mid-match to win the WWE Championship. The current angle between Lesnar and Reigns has been building for almost a year, as Brock Lesnar has defeated every other challenger for the Universal Championship ever since he won it at WrestleMania 33 in a match against Goldberg.
WrestleMania 34 is currently set for April 8 in New Orleans.