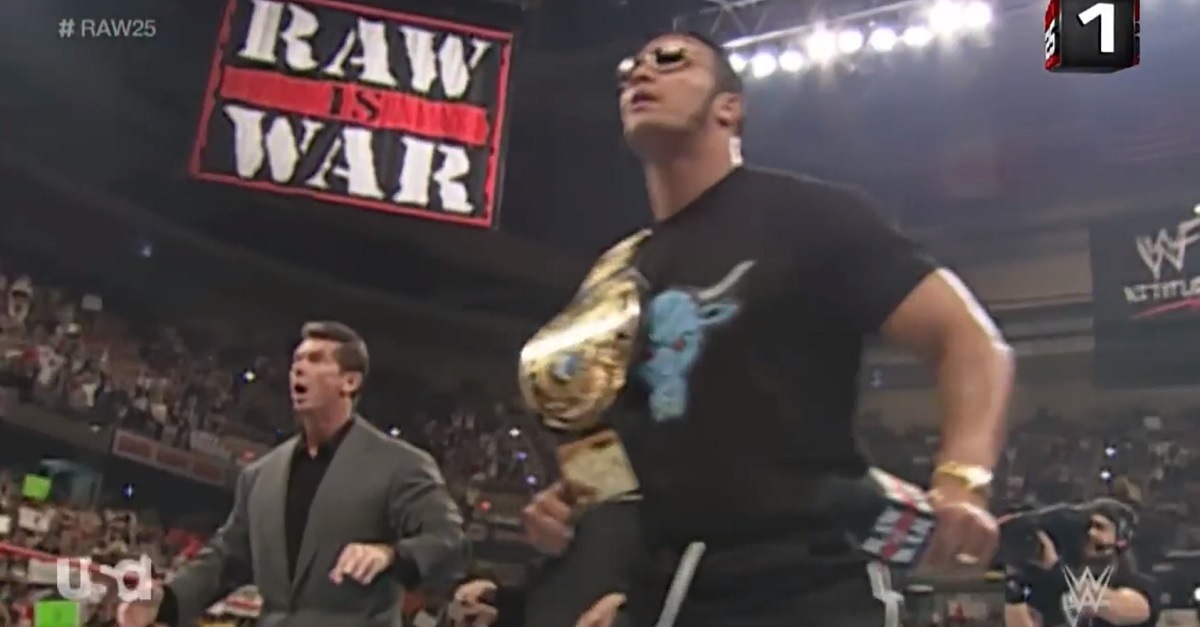 Clippit/Screenshot
WWE has been counting down the top moments in the history of Monday Night Raw as the company prepares for the 25th anniversary of the show. That list ultimately ended on Tuesday with a televised special showing the Top 25 moments as voted on by the fans.
The No. 1 moment in Raw history by the votes? Stone Cold Steve Austin invading Raw with a beer truck, and soaking The Rock and The Corporation in some cold Steveweiser.
A classic moment? Absolutely.
Perhaps the biggest shocker out of the list though was Mankind winning the WWF Championship being all the way down at No. 9 on the list. The moment has been ranked as the top crowd reaction in WWE history before, and to see it all the way down at No. 9 here is bizarre.
The full Top 10, as presented on USA Network on Tuesday night:
1. Stone Cold beer truck
2. CM Punk's "pipebomb" promo
3. The "YES!" movement occupies Raw
4. Chris Jericho debuts in 1999
5. Stone Cold stuns Vince McMahon for the first time
6. Roman Reigns declares Monday Night Raw "his yard" after beating The Undertaker
7. Seth Rollins betrays the Shield
8. Lita beats Trish Stratus for the Women's Championship
9. Mankind beats The Rock for the WWF Championship
10. John Cena gets drafted to Raw in 2005