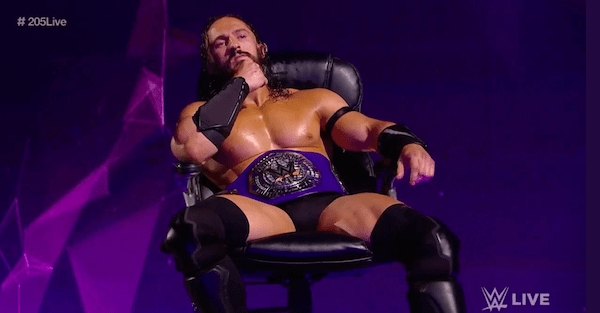 @205Live/Twitter
@205Live/Twitter
If you were one of those hopeful about former NXT and cruiserweight champion Neville returning to WWE… prepare to be disappointed.
On the latest edition of Wrestling Observer Radio, WWE insider Dave Meltzer spoke more on Neville's departure from the company, saying that Neville is "happy he's gone".
Neville's beef with the company comes has apparently come from two things: his position on the card as a cruiserweight, and his championship match against Austin Aries being left off of the WrestleMania DVD. The move cost both performers royalties from the sale — a large check, according to Sports Illustrated — and was potentially a reason why Aries left the company a couple of months ago.
Neville has been one of the most consistent in-ring performers in the WWE for the past several years, with his matches against the likes Seth Rollins, Sami Zayn, Kevin Owens, and Chris Jericho.
However, Neville had seemingly hit a ceiling in WWE after they revived the defunct cruiserweight division with the 205 Live show. While Neville had been the cruiserweight champion for most of the past year, he had effectively been pigeonholed to a low spot on the card, far below where a wrestler of his talent should be.
During his tenure with WWE, Neville has been a two-time cruiserweight champion, one-time NXT Champion, and two-time NXT tag team champion. Prior to joining WWE in 2012, Neville — then known as PAC — was best known for his work in Dragon Gate.
FanBuzz, your source for the latest WWE news.