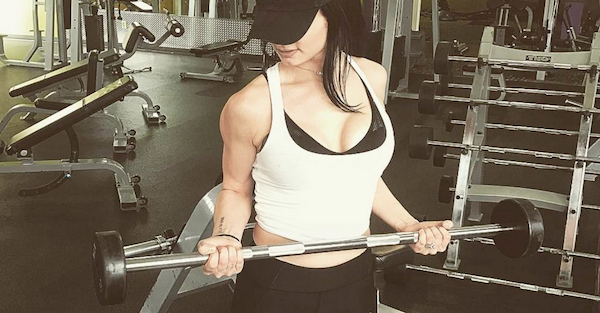 @RealPaigeWWE/Instagram
Realpaigewwe instagram
A troubling alleged airport investigation was just the latest in a string of controversial out of the ring incidents that have followed former WWE star Paige since developing her relationship with two-time WWE champion Alberto Del Rio.
Now it's Paige's brothers who are expressing concern for her safety, per Wrestling Observer.
From her brother Zak's Facebook page:
"I've got too say I'm very worried about my sister, Please keep a eye on her, she had one Prick Known as brad Maddox who took advantage of an 18 year old girl. Physically and mentally abused her. And now she's with a control freak who think he's a tough guy cause he's beats my sister and has money too cover his tracks..I love my sister she will end up like Whitney Houston or Amy Winehouse ….please share this,,I want the world to know that i care about my lil sister…..everyone keep an eye on her …you'll be argry at me but I love you, I'm writing this on behalf of all the Knights."
Whitney Houston died due to a combination of cocaine, heart disease and drowning. Amy Winehouse, despite rumors that she passed due to a relapse of drug abuse, passed away following alcohol poisoning.
Paige's other brother, Roy, shared the audio (linked below) that alleges to be Paige and Del Rio arguing. Here's a few comments that he dropped below Facebook post:
"We got pics from the last 6 months bro of her beating I'm glad she's finally sticking up for yourself..the reason there fighting yesterday is cause my uncle on his last legs in hospital and he wished him dead"

"No bud I'd go back to jail if I see him,,I'm a family Mann now but he's pushing it..won't even let her bk too WWE"

"She needs to get away not that simple tho"
Paige was previously suspended twice from WWE over a two-month span. She was also reportedly around Del Rio when he was involved in an altercation with an unknown man. The man apparently shoved Paige to the ground when she tried to break up the altercation. Del Rio was reportedly stabbed multiple times.
Del Rio, also known as Alberto El Patron, is reportedly under investigation for an alleged domestic violence incident at an airport in Florida, per TMZ. The audio from the alleged altercation involving Del Rio and former WWE Diva's champion Paige has since emerged:
According to the report, Del Rio and a woman were arguing at a terminal, things escalated and a female was reportedly "roughed up." That's when cops were called to the scene.
As one witness put it, "There was an altercation."
In the audio, you can hear Del Rio telling the woman (reportedly Paige) to call the cops as she yells for him to stay out of her life and leave her the "f**k alone."
Cops reportedly would not confirm who the woman was, but his fiancee, Paige was traveling with him and seen at the airport.
Del Rio has not been arrested and no charges have been filed at this time.
Paige has since unveiled a string of tweets on the incident:
Del Rio is the current Impact World Heavyweight champion for Global Force Wrestling. He also won the World Heavyweight title twice and United States title twice during his various runs with WWE.