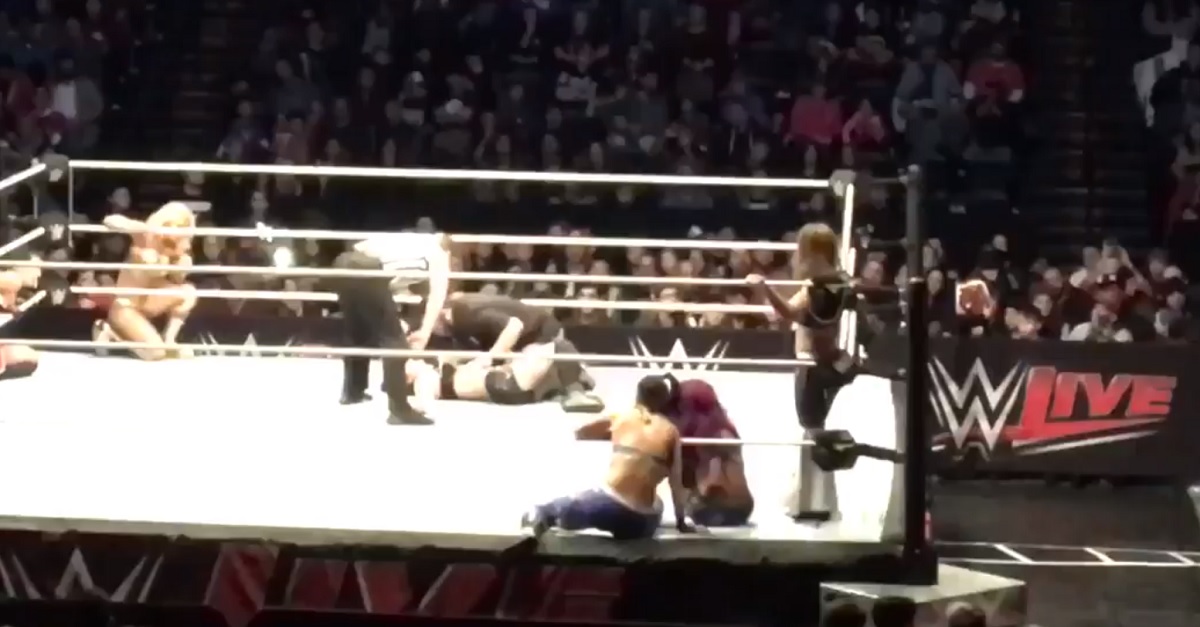 Twitter/Nick Hirshon
Former WWE Diva's champion Paige had a very serious injury scare on Wednesday night, as the former champion went down in the ring during a match. The medics brought a stretcher out, but Paige was able to get out of the ring under her own power after several minutes on the mat.
An update, courtesy of the Wrestling Observer's Dave Meltzer, has emerged on Paige's condition. Meltzer says that Paige went down after a kick to the back from Sasha Banks, and that it appears Paige may have suffered just a stinger. Paige was said to be out at the bar after the show, so it seems like her injury may not be too serious.
The injury scare comes after Paige missed nearly a year with a back injury. Paige had just returned a few weeks ago, and the WWE was pushing her as part of a new group with Mandy Rose and Sonya Deville.
Paige is a former NXT women?s champion and Diva?s champion during her time with WWE. This post will be updated as more is learned on her condition.