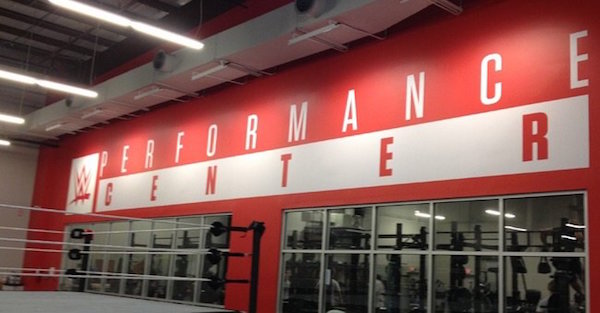 @ewrestlingnews/Twitter
@ewrestlingnews/Twitter
WWE announced the list of recent participants for its latest tryout at the WWE Performance Center in Orlando, Florida this week on its official website Saturday.
The company welcomed 37 total prospects, who performed in-ring drills conducted by the WWE PC coaching staff, including head coach Matt Bloom and former WWE superstar William Regal, who currently works as the company's director of talent development, head of global recruiting and NXT GM.
Per WWE's official website:
The camp features a diverse group of WWE hopefuls from around the globe, including athletes from Canada, the United Kingdom, Cameroon, Hungary and Israel. A wide range of athletic backgrounds is represented at the tryout, with candidates coming from the worlds of mixed martial arts, amateur grappling, gymnastics, bodybuilding, strongman competitions and football. The camp also features several top prospects from the independent wrestling scene in the U.S. and abroad.
Among the top prospects was independent wrestler Austin White, better known as Austin Theory. White has competed for numerous promotions including EVOLVE Wrestling and is currently the Full Impact Pro Heavyweight champion. The 20-year-old wrestler is also a pro bodybuilder who, according to WWE's official website, placed first in the 2015 NPC Georgia Teen Men category as a 17-year-old.
Former UFC fighter Matt Van Buren was also among the potential prospects at this week's tryout. Van Buren, a former Ultimate Fighter finalist, is a former Barbarian Fight Club Heavyweight and Modern Gladiators Heavyweight Champion.
Five female independent wrestlers, Kailey Dawn Farmer, Monique Jacqueline Williams-Jenkins, Maria Nicole Spiro, Brittany Quintana, Alexia Nicole Romano also participated in the tryout.
Farmer, better known as Kamilla Kaine, has a background as a Division I softball player and was also a member of the Legends Football League's Atlanta Steam.
Williams-Jenkins formerly wrestled for Impact Wrestling as MJ Jenkins and has trained under the likes of WWE Hall of Famer Johnny Rodz and 2018 HOF inductee D-Von Dudley.
Spiro, better known as Maria Manic, has developed a name for herself in several indie federations, including CZW and Northeast Wrestling.
Quintana, according to WWE's website, is a 28-year-old independent wrestler who has a 20-plus-year background in dance and choreography.
Romano, a 21-year-old Ontario native, has been dubbed the "Bubblegum Princess" on the indies, has a background in karate and was a former teammate and rival of NXT superstar Aliyah.
Other notable independent wrestlers at the recent tryout include Cody Croslin (Tyler Bateman), Kevin Kesar (Kevin Kross), Elias Evan Markopoulos, Evan Cloyd, Ryan Greeness, Dylan Bostic, Brian Balch, Tal Bar-On of Israel, Laszlo Fogarasi of Hungary and Rob Kimball, who has worked enhancement talent under the name Rob Ryzin.