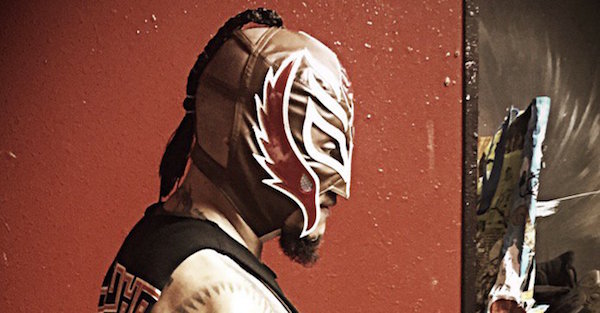 @reymysterio/Twitter
@reymysterio/Twitter
Former WWE champion Rey Mysterio returned to the company for the first time in nearly three years during Sunday's Royal Rumble pay-per-view.
While reports indicate that Mysterio's appearance was a "one-off deal" — at least for now — it didn't stop the legendary luchador from teasing a potential dream match with AJ Styles, sharing an image of himself and the current WWE champion with the caption "One day! A/J-vs-R/M #Respect"
Mysterio was a mainstay in WWE from 2002-2015, but has since worked an open schedule, allowing him to work for numerous independent promotions. That has included matches against Styles prior to his WWE debut, however, the two have never wrestled in a WWE ring, with their stints with the company coming at different times.
Styles made his debut in 2016 and has consistently been one of the company's top superstars, winning the WWE title twice during his first two years.
Obviously, this is a match many fans would want to see, featuring two of the best high-flyers in the history of professional wrestling.
If the crowd's reaction to Mysterio's return is any indication, WWE may choose to bring back the former champion sooner rather than later, which would make a potential match all the more likely.