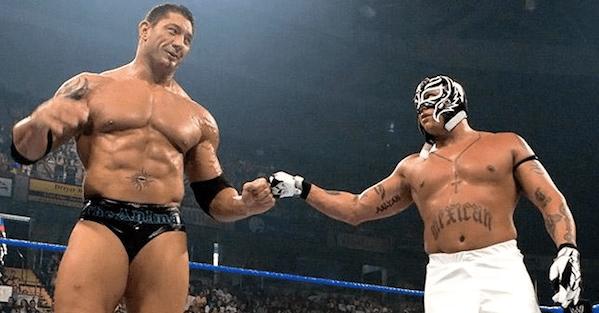 ReyMysterio/Facebook
ReyMysterio/Facebook
Plenty of pro wrestling fanatics got a welcomed surprise when Rey Mysterio made his shocking return at the 2018 Royal Rumble. Looking and performing great, this immediately led to speculation about the idea of Mysterio returning for the long haul.
Speculate some more friends, as Mysterio is adding fuel to the fire.
Here is Mysterio in a new interview with The Mirror:
"I want to say that there is a big possibility that I will be back. [We're] figuring out what the situation is, you know from both ends. But there is definitely a positive feedback on behalf of the fans, on behalf of the WWE staff and behalf of myself man.

I think we're possibly going to sit down and negotiate something where we can both work together and have a good time and enjoy."
As it always is with former legends returning from days gone by, if this does happen, it will be interesting to see if it is on a part-time basis, a one-off event, or in the form of a regular WWE roster member schedule.
Mysterio held the WWE World Heavyweight Championship twice, WWE Championship once, the WCW and WWE Cruiserweight Championships a combined eight times, and that's not even counting his 2006 Royal Rumble win or his various other belts won.
Basically, he's good.