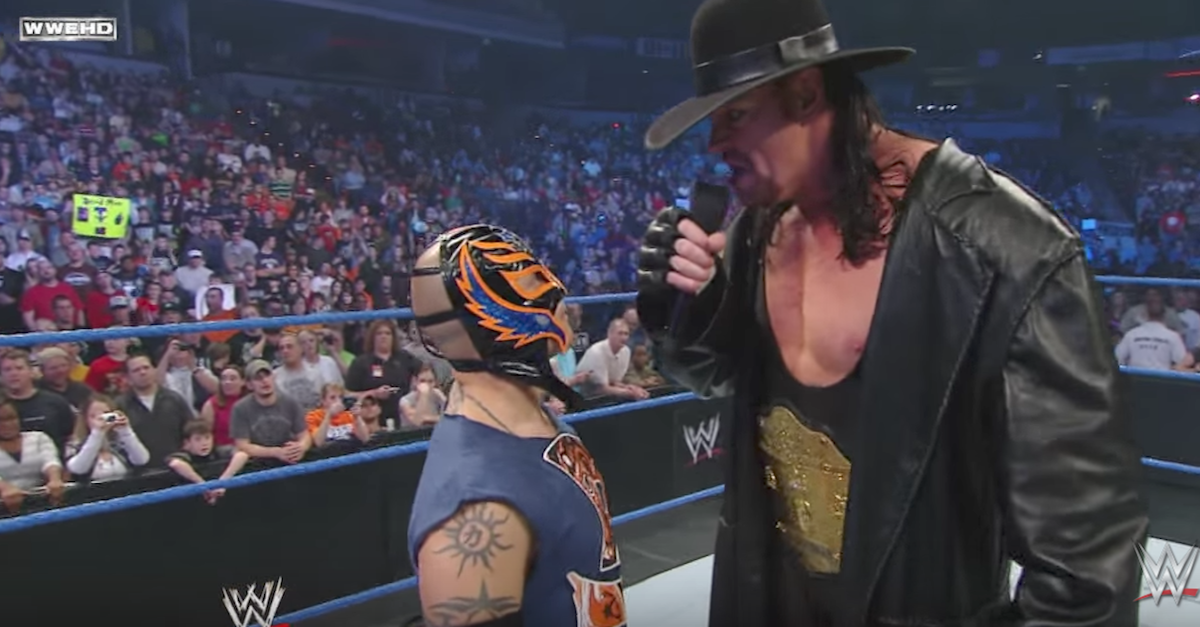 WWE/YouTube
WWE YouTube screenshot
Rey Mysterio, who made a shocking appearance at the Royal Rumble last month, says he's still in talks with the WWE about a potential return.
During an interview with Inside the Ropes, Mysterio discussed:
"Right now, the conversation is still in the open with WWE so I am hoping that when the time is right and we sit down to talk about the future of Rey Mysterio with WWE, if there is any future with Rey Mysterio, it is going to be good for both parties as much as it will be good for WWE as it will be good for me. I think it is in the best interest for the both of us."
It must be going pretty good in the conversations, as Mysterio is already eyeing future matches with current WWE talent:
"Man, there are so many strong names that have been around for quite some time. AJ Styles is one of them. I think that AJ and myself would have a pretty nice run together. Finn Balor, I think I would have a pretty good run with Finn. There are a lot of names that are being thrown out there. If I came back, would I be part of the 205 Live division? Heavyweight division? It is just hard to say. I think that whatever the fans want to see, if I do come back, that is what we will give them."
Between WCW and WWE, Mysterio is one of the most decorated "cruiserweight" wrestlers off all time. Mysterio is a three-time WWE world champion, a two-time Intercontinental Champion, five-time tag team champion, and eight-time cruiserweight champion. Mysterio is also one of the few remaining active wrestlers to have worked for the original ECW, WCW, and WWE.