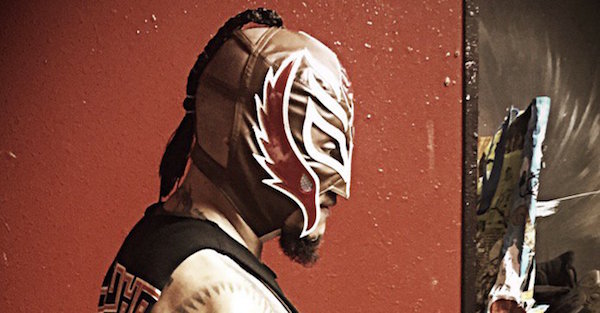 @reymysterio/Twitter
@reymysterio/Twitter
Professional wrestling legend Rey Mysterio isn't ruling out one final run with WWE.
During an interview with ESPN, Mysterio, 43, responded to rumors about a potential appearance in the 2018 Royal Rumble after the company posted a video listing five superstars fans want to see return for the match.
"Never say never, right?" Mysterio said. "I actually did get a chance to see that post, and I was surprised, because the post is one thing, but there hasn't been any communication between either side. Again, anything can change. Things happen last minute sometimes, and that's what makes it exciting for the fans. The fact that they don't know ahead of time lets you know they're being surprised."

"I would definitely love to go back and finish up. Whether it's one year or whatever the case might be. Whether it's a farewell. I owe a lot to that company. That company gave me such an amazing opportunity, and I took advantage of every single moment I was with WWE to the fullest. I wouldn't want to just be remembered as 'Oh, man, he never re-signed and he never came back.' I would definitely love to come back and do a last run and say goodbye to my WWE fans. Tell them goodbye in a proper way."
Mysterio also revealed that he doesn't plan on retiring any time soon and is enjoying his time working as an "independent contractor" for multiple promotions.
The luchador spent 13 years with WWE, which included winning both the WWE, as well as the World Heavyweight Championship, Intercontinental Championship, Tag Team Championship and Cruiserweight Championship on multiple occasions.
Mysterio is one of the most recognizable superstars in wrestling and would likely receive a hero's welcome should he return to WWE for one more run.