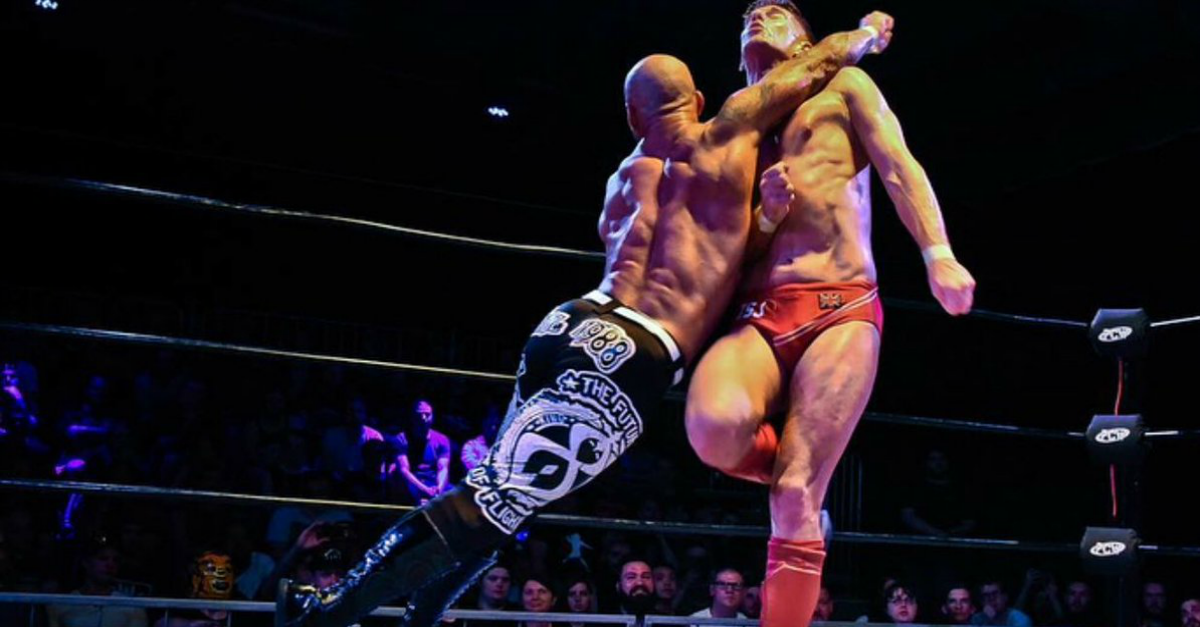 @KingRicochet/Twitter
@KingRicochet/Twitter
On Tuesday morning, WWE sent out a press release announcing that they had signed Trevor Mann, who is better known in wrestling circles at "Ricochet".
From WWE's press release:
If GIFs of indescribably creative wrestling moves have ever flooded your social feeds, there's a good chance it was new WWE Performance Center signee Trevor Mann that you were watching.

Better known by the ring name Ricochet, Mann, 29, of Paducah, Ky., officially reported today to the WWE PC in Orlando, Fla.

The decorated high-flyer has captured countless titles over his 14-year career, including championships on three separate continents. Among his many accolades, Mann has twice won Pro Wrestling Guerrilla's annual Battle of Los Angeles tournament, and he is only the second American in history to win New Japan Pro Wrestling's Best of the Super Juniors tournament. (The first was WWE Hall of Famer Eddie Guerrero.)
With the lead of the press release being about how some of Ricochet's moves have gone viral on social media, let's take a look at exactly why that is.
Ricochet had been clearing the way for a move to the big leagues after he declined to re-sign with the Lucha Underground television show. Since then, it was only a question on if Ricochet would head to WWE or New Japan Pro Wrestling (NJPW), and now Ricochet has officially made his pick with Vince McMahon and co.
It's expected that Ricochet will end up starting his WWE career in NXT.
Ricochet is a two-time Lucha Underground Champion (as Prince Puma) and a six-time tag team champion in NJPW.