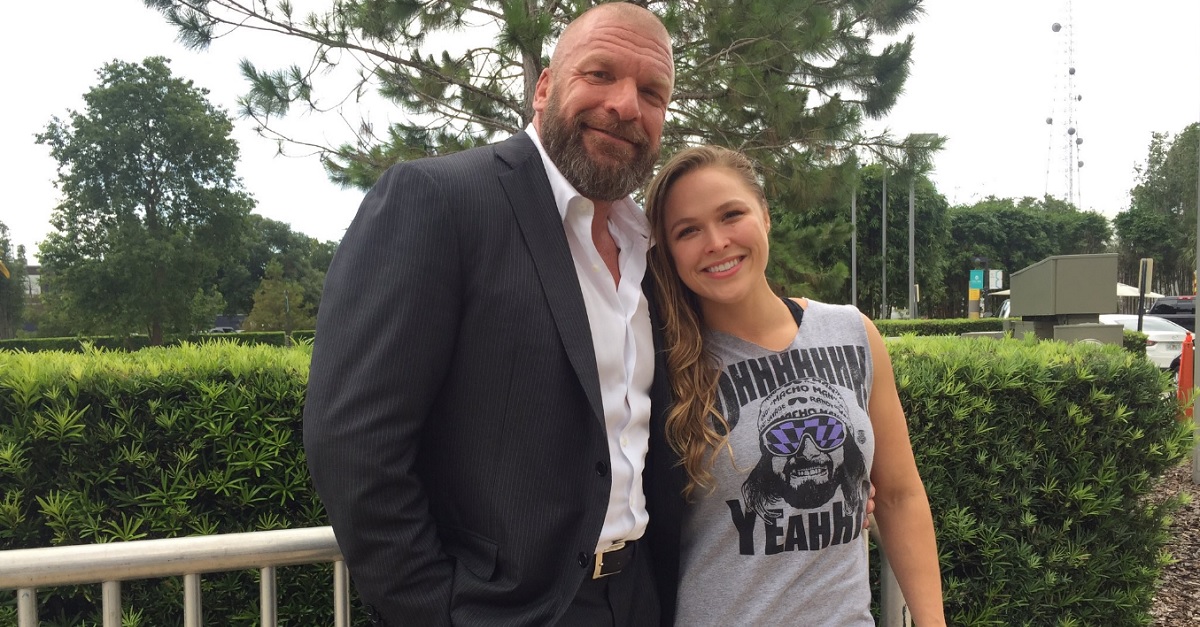 Twitter/Triple H
Triple H/Twitter
Ramp up the speculation…
The first set of tapings for WWE's Mae Young Classic women's tournament took place on Thursday at Full Sail University, and WWE had a special guest in attendance as former UFC women's bantamweight champion Ronda Rousey showed up in support of her friend Shayna Baszler.
This is not Rousey's first involvement with WWE, as she has made appearances at Summerslam 2014 and Wrestlemania 31 with the company. WWE has long been interested in adding Rousey — an admitted lifelong WWE fan — as a performer, and it's no surprise that they hyped up the appearance, even if it was for a taped show.
Rousey has lost her last two UFC fights after starting off her mixed martial arts career with 12 consecutive wins. If she is looking at moving on from professional fighting, it looks like the wrestling world would be more than happy to have her.