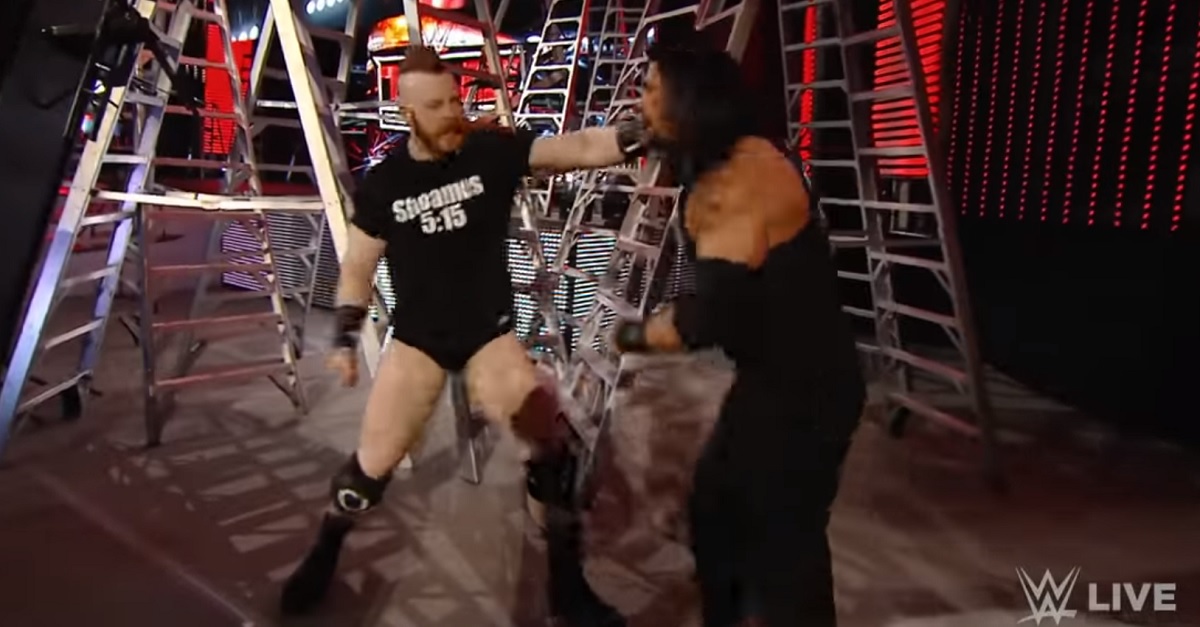 WWW/YouTube
WWE/YouTube
This could be a very scary situation.
According to Dave Meltzer of the Wrestling Observer, current WWE RAW tag team champion Sheamus is suffering from spinal stenosis. This is the same injury that ultimately led to the retirements of Stone Cold Steve Austin, Edge, and Sting.
Spinal stenosis is a narrowing of the spinal column that can cause pressure on the spinal cord, leading to potential numbness in moderate cases. The severity of the ailment is unknown, and it is something that can be wrestled on; Meltzer noted that Sheamus had been rehabbing from the injury in recent weeks.
Sheamus, 39, has been one of WWE's most consistent performers over the past decade, having been a world champion on four separate occasions between 2009 and 2015. Sheamus is also a current tag team champion on the RAW brand, having been teamed with Cesaro for the past year.
Sheamus is also a former Royal Rumble winner and a former Money in the Bank winner.